Every seasoned rider knows the pivotal role that motorcycle grips play in ensuring a superior riding experience. Your choice of these accessories, often overlooked, stands as one of the critical aspects that shape not only your comfort but also your control over the bike.
The best motorcycle grips align perfectly with your driving style and personal preferences, providing an optimal blend of tactile feel, vibration dampening, and ergonomic design. While their aesthetic appeal can't be understated, it's the functionality and enhancement they bring to your ride – from bustling city streets to tranquil rural pathways – that truly defines their importance.
Without further ado, let's dive into my motorcycle grips review to find the right kit for you.
Our pick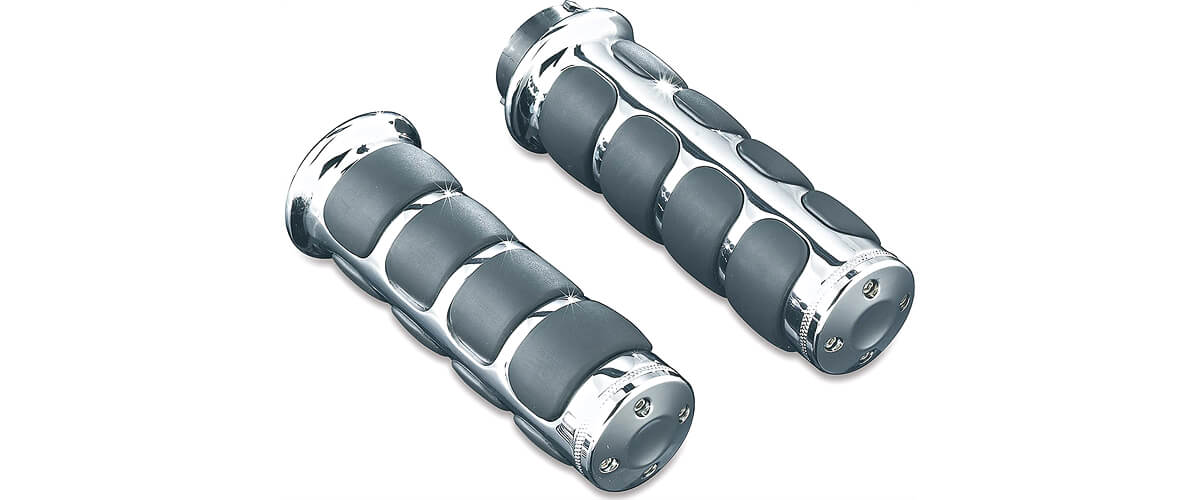 Kuryakyn 6240
Best motorcycle grips
Kuryakyn 6240 Premium ISO Handlebar Grips for throttle and clutch have an unrivaled design that dampens handlebar vibration while providing a sure, cushioned feel for long-haul comfort.
Read the full review
.
Best motorcycle grips review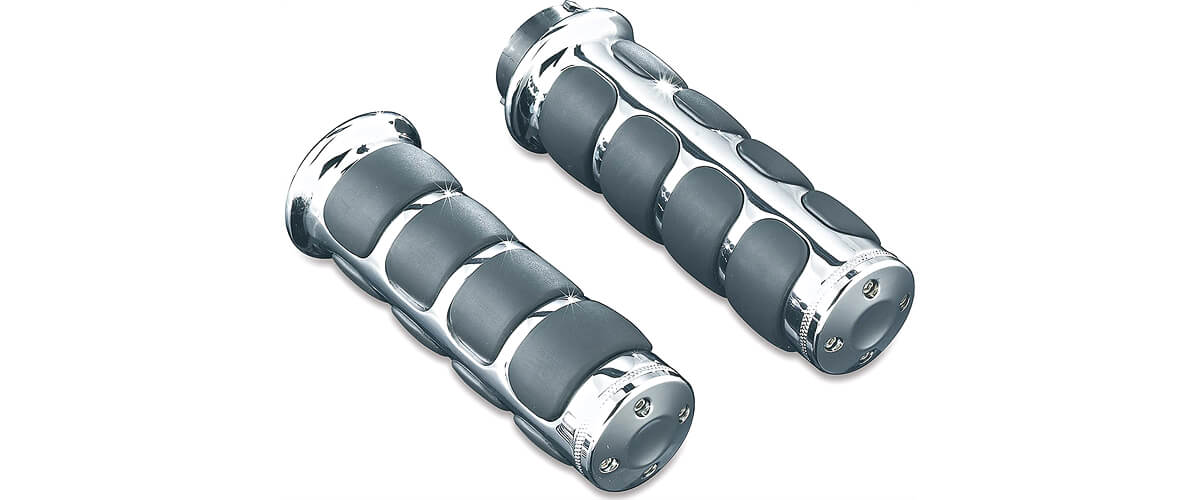 In the realm of motorcycle grips, the Kuryakyn 6240 offer a considerable stride toward enhancing your riding experience. As a dedicated motorbike enthusiast, I relished the opportunity to put this gear through their paces, and they didn't disappoint.
Crafted for those valuing comfort and practicality, the grips considerably dampen handlebar vibration. As a result, after miles of diverse terrain, my hands were far less tired than usual. This feature largely owes to their soft, non-slip surface – a true testament to Kuryakyn's commitment to rider comfort.
Airflow, often overlooked, is a distinctive edge of the 6240. Unique recessions between the grip pads provide added relief from the heat, especially noticeable on long summer rides. This intricate design ensures that your hands remain cool, which is a major plus for any motorcyclist on a lengthy journey.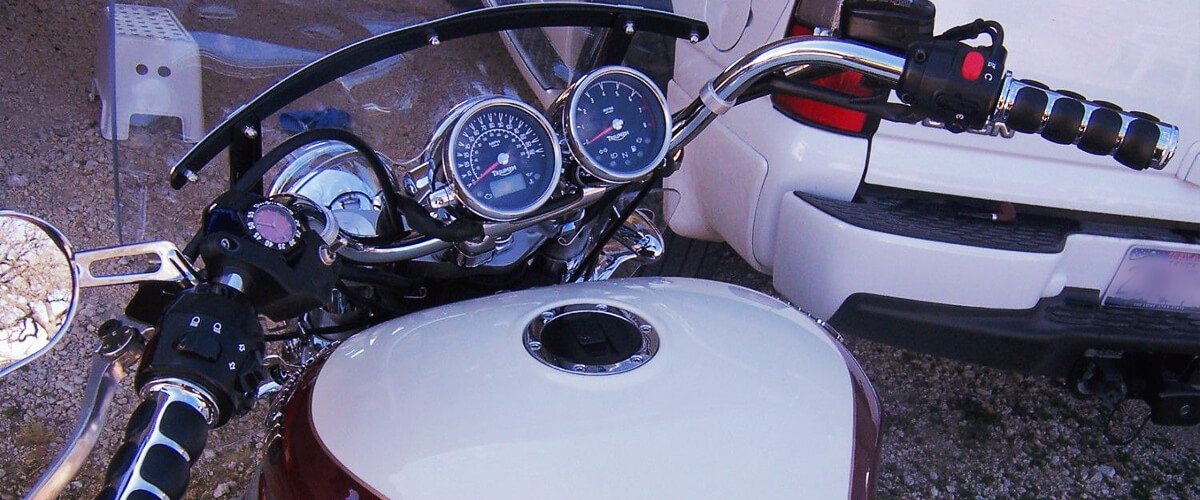 Installation, while requiring a few tools, proved fairly straightforward. I utilized a razor blade, sandpaper, and electrical tape as suggested and found the process quite manageable. That said, if you're not the DIY type, professional assistance might be preferred.
These motorcycle grips are universal, and while they indeed fit my 1-inch diameter handlebars, those with larger handlebars might have to consider spacers or adapters.
In essence, the Kuryakyn 6240 model is the overall best motorcycle hand grips. They boast a killing combination of comfort, practicality, innovative design, and reasonable price. This gear truly lives up to its reputation – turning each ride into a pleasure, not a struggle!
Key specs
Vehicle service type: bike.
Dimensions (LxWxH), inches/cm: 9.7×6.5×0.2/24.6×16.5×0.5.
Weight, lbs/kg: 1.2/0.5.
Pros
Solid.
Looks and feels gorgeous.
Make vibrations nearly unnoticeable.
Cons
If you use glue for installation, note that it dries too fast.
Oxford OF690Z – heated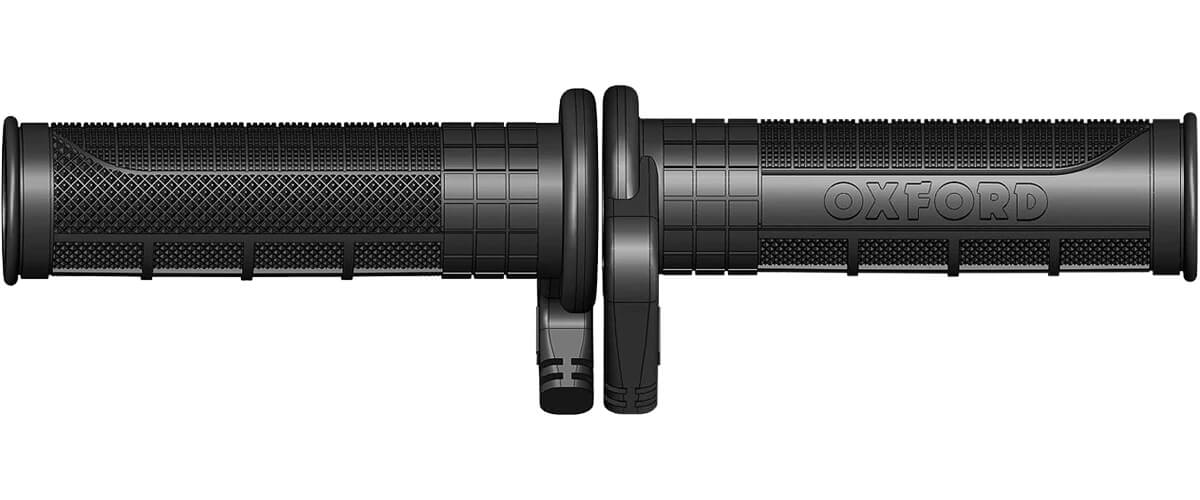 Now, let's turn our attention to the Oxford OF690Z heated motorcycle handlebar grips, which deliver a warm and firm grip, even in the coldest conditions. As I tested these grips on some icy morning rides, the difference was, quite literally, like night and day.
A noticeable feature is the square tread pattern – not only does it provide medium wear resistance, but also maximum vibration absorption. This pattern grants a remarkably firm and secure grasp, thereby increasing control and reducing fatigue on bumpy routes.
The heating aspect truly shines. With a sealed-for-life welded case construction for the heat controller, these grips promise long-term durability and weather-proofing. The warmth starts subtly, eventually cocooning your hands in a comfortable, steady heat.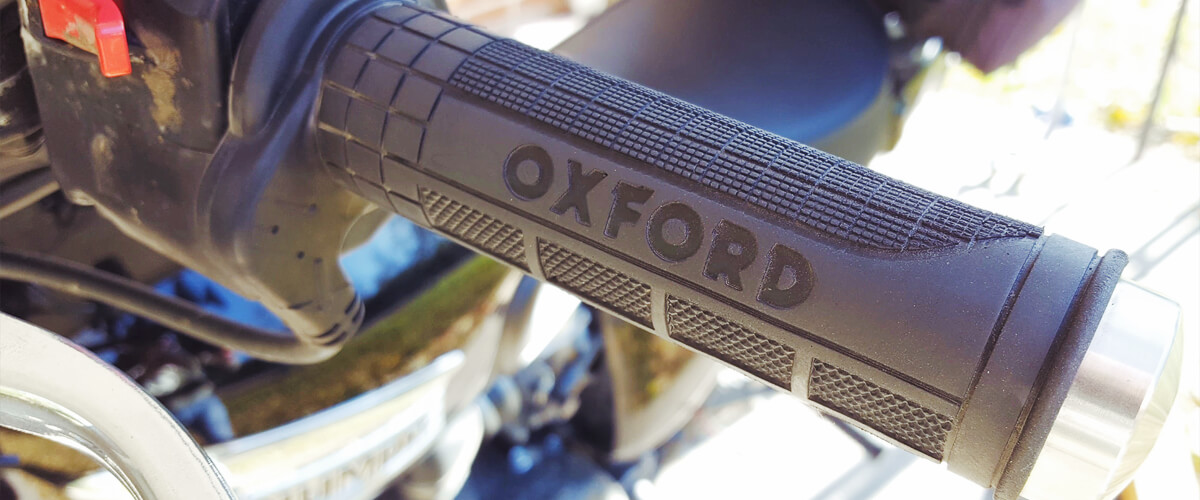 Ergonomically, the OF690Z is a joy to handle – the gear feels natural and well-balanced in hand. Moreover, drawing under 4A, with zero back drain current, they won't overly tax your bike's battery, which is reassuring on extended trips.
Fitting these grips was straightforward, living up to their claim of ease of use. However, be mindful that the added electrical componentry may require a bit of familiarity with your motorcycle's electrical system or a quick trip to the mechanic.
If we compare our two top-list models, the Kuryakyn 6240 excels in comfort and heat dissipation for those warmer rides or daily commutes, and the Oxford OF690Z grips are a game-changer for riders in colder environments, thanks to their heating function. However, both are super comfortable and secure, enhancing the overall ride experience.
To sum up, Oxford OF690Z grips are an excellent choice for riders in cooler climates or those early risers needing a bit of warmth in the early hours.
Key specs
Vehicle service type: bike.
Dimensions (LxWxH), inches/cm: 5.9×3.9×3.9/15x10x10.
Weight, lbs/kg: 1.1/0.4.
Pros
High-quality system.
Get warm quickly.
Includes smart heat controller.
Becomes very hot on 100% setting.
Cons
Some alterations, like sanding or cutting, may be needed on the throttle for the grip to fit correctly.
Arlen Ness 07-325 – for harley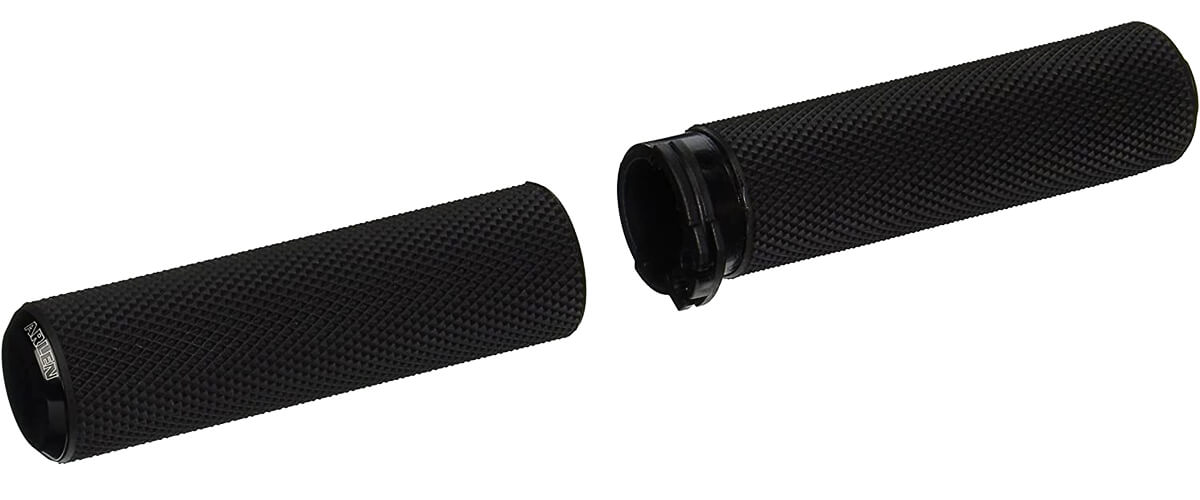 Due to an exceptional balance of function and form, the Arlen Ness 07-325 grips infuse your Harley with an upgrade that's as visually appealing as it is practical. The design of these grips is much more than a mere aesthetic enhancement – it's a nod to their thoughtful engineering that boosts your riding experience.
The key highlight of this gear is its superior traction. On winding routes or while navigating challenging bends, it provides the security of a firm, reliable hold, ensuring your hands stay steady on the handlebars. This feature comes into its own, especially during those adventurous rides when maintaining a sturdy grip is paramount.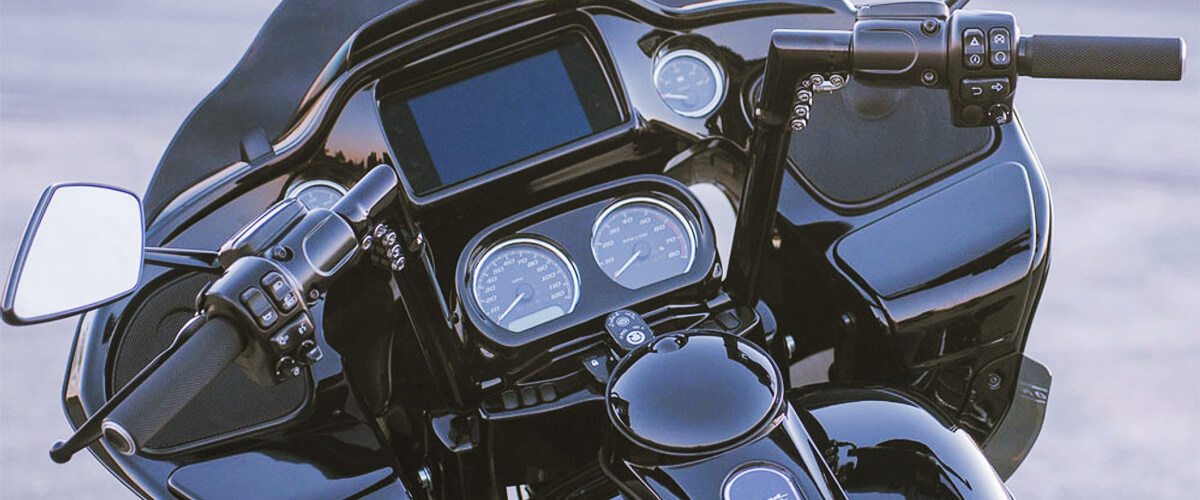 The built-in air-cushioned rubber thumb pad further enhances tactile sensations. This addition reduces fatigue and eases the strain on your hands, enabling a relaxed grip without compromising control and allowing you to focus on the joy of the journey rather than the strain on your hands.
However, nothing is perfect. The billet aluminum accents, though undeniably stylish, may feel cold during winter rides. But worry not – a pair of thermal riding gloves can easily resolve this minor inconvenience, keeping your hands warm while you continue to flaunt the chic appeal of these grips.
To sum up, the Arlen Ness 07-325 motorcycle grips are a remarkable blend of aesthetic charm and practicality. Their design elements enhance grip, comfort, and control, providing an elevated Harley riding experience. In the world of motorcycle accessories, they stand as an example of how functional elements can work hand in hand with style.
Key specs
Vehicle service type: bike.
Dimensions (LxWxH), inches/cm: 9×5.5×2/22.8×13.9×5.
Weight, lbs/kg: 0.5/0.2.
Pros
Excellent texture.
Provide solid grip.
Easy to install – great tutorials on YouTube.
Cons
The left grip may not be long enough due to the end cap – some modifications are needed.
Have rubber stink.
Renthal G149 – sportbike grips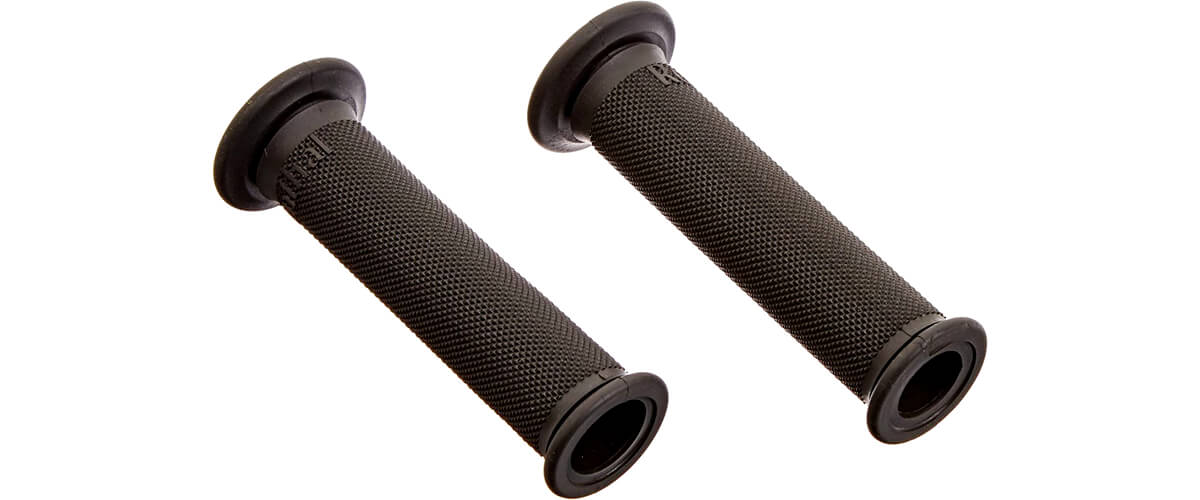 Crafted with the unique dual compound technology patented by Renthal and embedded with DuPont Kevlar brand resin, Renthal G149 sportbike grips are an embodiment of durability and sustained performance. For aggressive riders or track racers, these grips promise extended usage, able to withstand the rigors of frequent and intense rides.
One of the most striking features of the G149 is its tackier feel. This tactile attribute results in a confident grip, providing you with an enhanced degree of control, particularly during high-speed maneuvers. Whether sharp turns, sudden stops, or high-velocity straights, this gear helps in delivering an unyielding hold over your sportbike.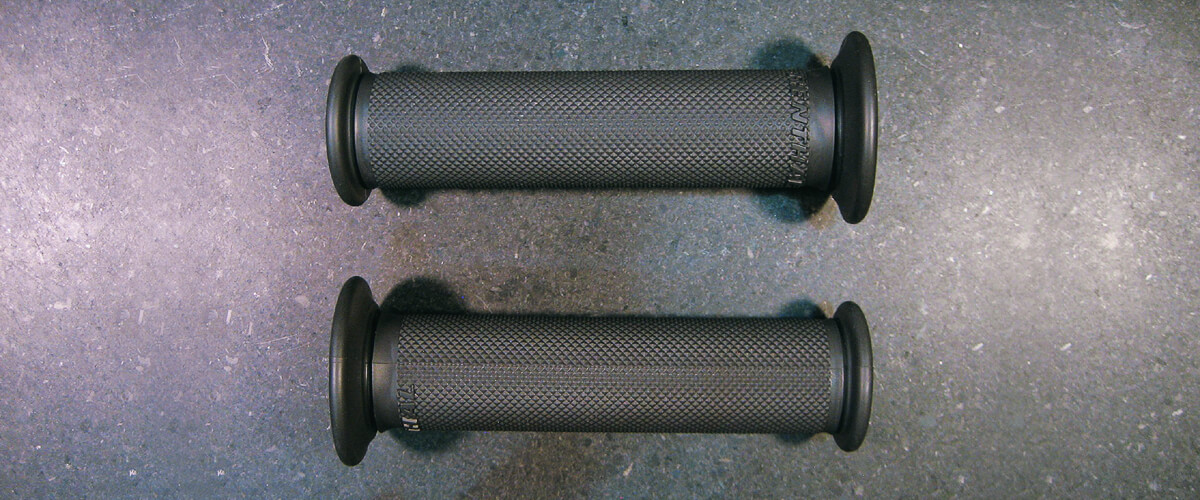 However, while advantageous for seasoned riders, their tackiness may seem a little intense for leisure riders. Those who find the grip too adherent can use gloves with less grippy palms. This slight adjustment can help strike a perfect balance between firm control and comfortable handling.
Renthal G149 is more than a fancy addition to your bike -it provides the ideal blend of lasting durability, improved control, and a reliable grip. Indulge in the confidence and control these grips deliver – it's like having the racetrack in your hands.
Key specs
Vehicle service type: bike.
Dimensions (LxWxH), inches/cm: 9.8×6.3×2.9/24.8x16x7.3.
Weight, lbs/kg: 0.15/0.06.
Pros
Very durable.
Slim profile.
Maximum grip.
Affordable.
Cons
May feel a bit thin for some users, however, it doesn't impact the quality.
Extended periods of riding may induce a bit of fatigue in the hands.
ODI Vans Grips 1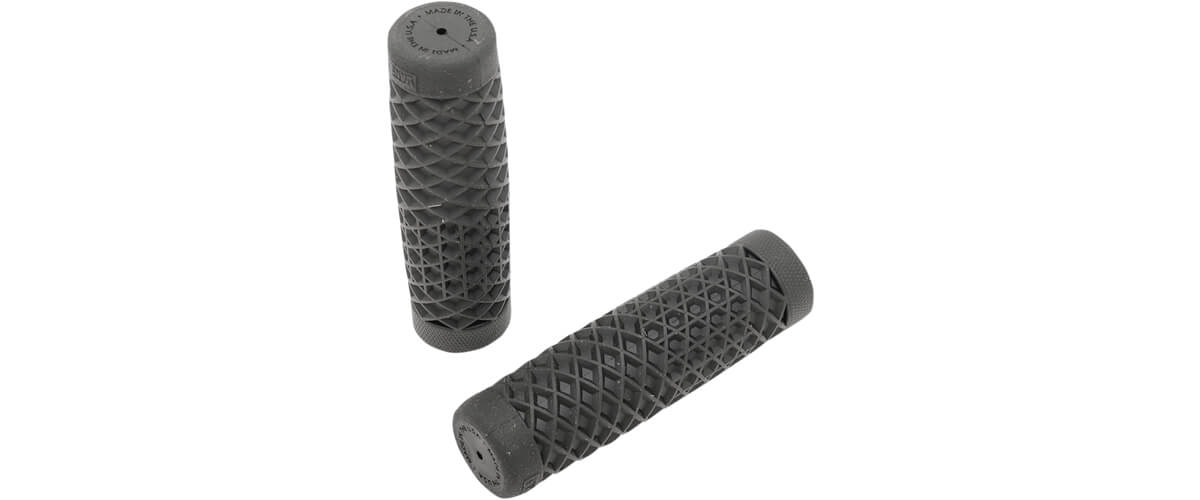 The ODI Vans Grips 1 stand as a testament to the fact that quality doesn't always need to carry a hefty price tag. With an affordable price point, these grips offer an impressive blend of function, flexibility, and practical design.
Accommodating a variety of handlebars – both 1″ and 7/8″ -these grips cater to a diverse range of bikes. The level of compatibility they provide makes them a standout in their price bracket, appealing to a wide array of riding enthusiasts.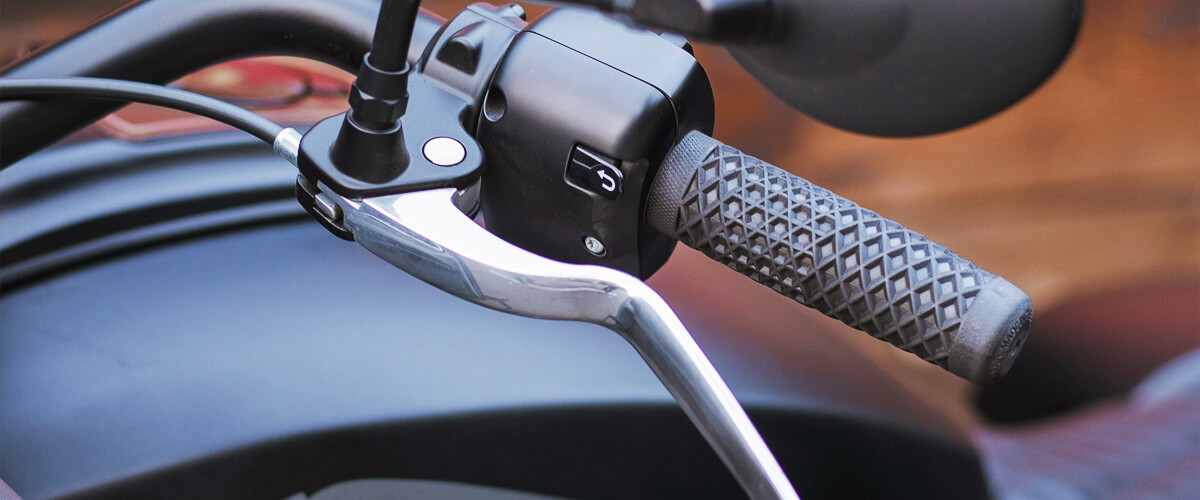 The 125mm length and versatile grip thickness contribute to the gear adaptability, accommodating different hand sizes comfortably. The substantial length allows for a secure hold, whether your palms are smaller or larger. This feature accentuates the ODI Vans Grips 1's customizability, providing a more personalized and pleasant ride.
However, you should know that these grips require a throttle sleeve for installation, which may not be part of the package. Therefore, to ensure smooth assembly and avoid any hiccups in your riding schedule, a quick pre-purchase check for the throttle sleeve availability would be a smart move.
To wrap up, the ODI Vans Grips 1 is not a premium model, but it offers a commendable blend of practicality, adaptability, and quality construction. The grip's versatile fit contributes to a custom riding experience, making it an excellent choice for those seeking an economical upgrade to their bike. With this model, you get a grip that fits not just your hand but also your wallet.
Key specs
Vehicle service type: bike.
Dimensions (LxWxH), inches/cm: 6.2×3.7×1.6/15.8×9.5×4.2.
Weight, lbs/kg: 0.3/0.1.
Pros
Feel great on the hands.
Pretty grippy.
Comes in different colors.
For the price, these grips are hard to beat.
Cons
Soft rubber that may easily wear.
Since the grip is quite sticky, you may need gloves.
Motorcycle grips – factors to consider
Selecting the right motorcycle grips requires understanding a variety of factors. From the handlebar diameter to ergonomic features and grip material, each element contributes significantly to your riding experience. By grasping these considerations, you'll be better equipped to choose gear that aligns perfectly with your unique riding needs.
Determine handlebar diameter
One of the initial steps in your quest for ideal motorcycle grips is ensuring the correct handlebar diameter. The 7/8 inch measurement is a standard consistently used in the motorcycle industry, gracing various types, including street bikes, sport bikes, cruisers, and even vintage or classic bikes. It's crucial, therefore, to confirm that your selected grips are compatible with your motorcycle's handlebar size. Look for ones labeled as "7/8 motorcycle grips" – they are designed to fit that particular handlebar diameter seamlessly.
Ergonomics
Ergonomics is a key factor when it comes to choosing the right grips for your motorcycle. It's not just about selecting good-looking accessories but understanding how different elements can impact your riding comfort and control.
Shape and contour
Motorcycle grips' shape and contour matter more than you might think. Ideally, they should match the natural bend of your hand for a snug yet relaxed grip. The most comfortable motorcycle grips are those that cleverly use contouring to provide an easier hold. This design feature lessens the strain on your hands, making for a more enjoyable ride, especially on long, leisurely journeys.
Grip angle
The grip angle influences your wrist posture and overall comfort while riding. A well-angled grip allows your hand to hold the handlebar naturally, minimizing stress on your wrist. It's a subtle but impactful detail that can make a marked difference.
Palm support
Ample palm support in motorcycle grips eases the pressure exerted on your hands during rides. Grips with sufficient palm padding distribute the pressure evenly across your palm, reducing fatigue and making long journeys more enjoyable. Look for grips that offer a good balance of support and comfort for your palms.
Finger grooves and ridges
Finger grooves and ridges on motorcycle grips enhance your grasp, providing you with greater control over your ride. Especially beneficial in wet conditions or during aggressive riding, these features ensure your hands maintain a steady and secure grip.
Vibration dampening
Motorcycle grips with vibration-dampening features can significantly reduce rider fatigue. By absorbing the vibrations transmitted through the handlebars, they help to maintain the comfort and control of your hands over time.
Adjustability
Adjustability is another essential feature to look for in motorcycle grips. Gear that offers a level of customization allows for a more personalized fit, adapting to the unique grip style and hand size of each rider.
Material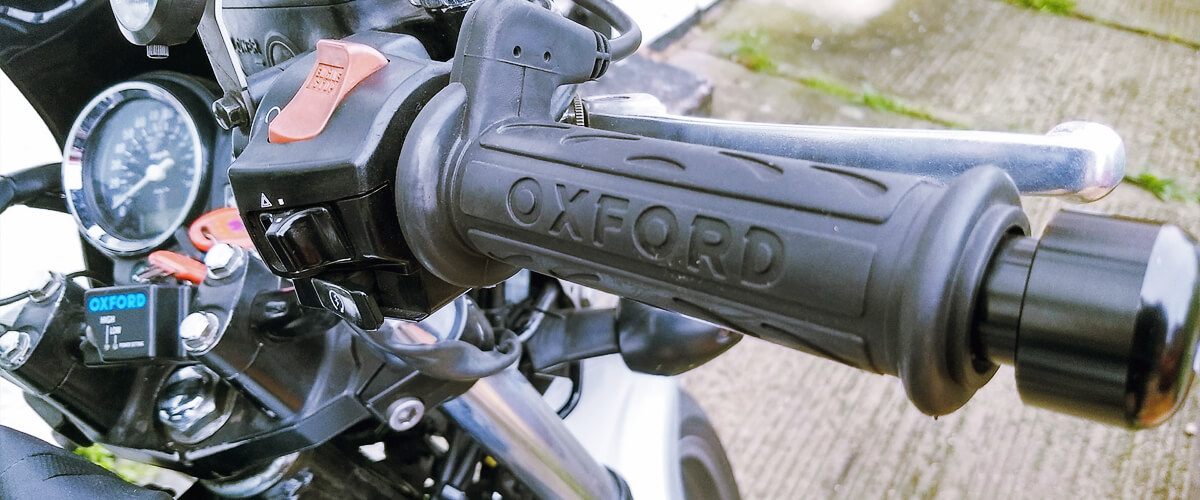 The material used in motorcycle grips determines their durability, vibration-dampening ability, weather resistance, and overall feel. Here are some of the most frequent materials used for these accessories:
Rubber
A time-tested choice, rubber remains a popular material for motorcycle grips due to its durability and practicality. Offering an excellent grip, even under wet conditions, rubber gear is typically weather-resistant and easy to maintain.
Foam
Lightweight and soft foam grips are ideal for riders who value comfort over all else. However, while they offer a pleasing tactile feel, their durability may not match their rubber or gel counterparts.
Gel
Gel motorcycle grips are a relatively modern innovation, prized for their superior comfort and vibration reduction. The gel material molds to the shape of the rider's hand, providing a custom fit that enhances comfort during long rides. However, they might require more frequent replacement due to wear and tear.
Composite and Specialty Materials
Composite and specialty materials bring together the benefits of various materials to deliver motorcycle grips that cater to specific riding needs. Whether it's the combination of rubber and gel for a blend of durability and comfort or the incorporation of heating elements for cold-weather journeys, these special accessories offer unique features for a more personalized riding experience.
FAQ
How often should I replace my motorcycle grips?
The frequency of replacing motorcycle grips largely depends on the quality of these accessories, how often you ride, and the conditions in which you ride. Generally, a noticeable decrease in comfort or an increase in handlebar vibration might signal that it's time for a change.
Are heated grips worth the investment?
Heated grips are a popular and convenient customization. However, many users consider them overrated because they're unlikely to help when riding in really cold weather – warm gloves are far more important. In addition, such grips are often expensive, and they must be connected to the motorcycle's electrical system, which, in turn, may lead to failures.
Can I use grip puppies or grip covers as an alternative to changing the entire grip?
Certainly, utilizing grip puppies or covers can serve as a suitable alternative to a complete replacement. These add-ons can enhance comfort levels and dampen vibration. However, when it comes to control and holding strength, they may not measure up to a fresh set of handlebar grips, especially if the existing ones have notably deteriorated.