Rev up your engines and get ready to ride, but before you hit the road, there's one important decision you need to make – choosing the right size motorcycle blazer. It's not just about style or fashion but your safety and comfort. When it comes to choosing the right size motorcycle jacket, one useful tool to have is a motorcycle jacket size chart. This chart can provide the necessary measurements to find a coat that fits you completely.
In fact, the perfect-fit blazer will also make you feel comfortable, allowing you to focus on the road ahead and enjoy your ride to the fullest. So, before you gear up and take off, make sure to find the ideal fit for your motorcycle coat and enjoy a safe and comfortable ride.
Understanding motorcycle jacket sizing for a safe and comfortable ride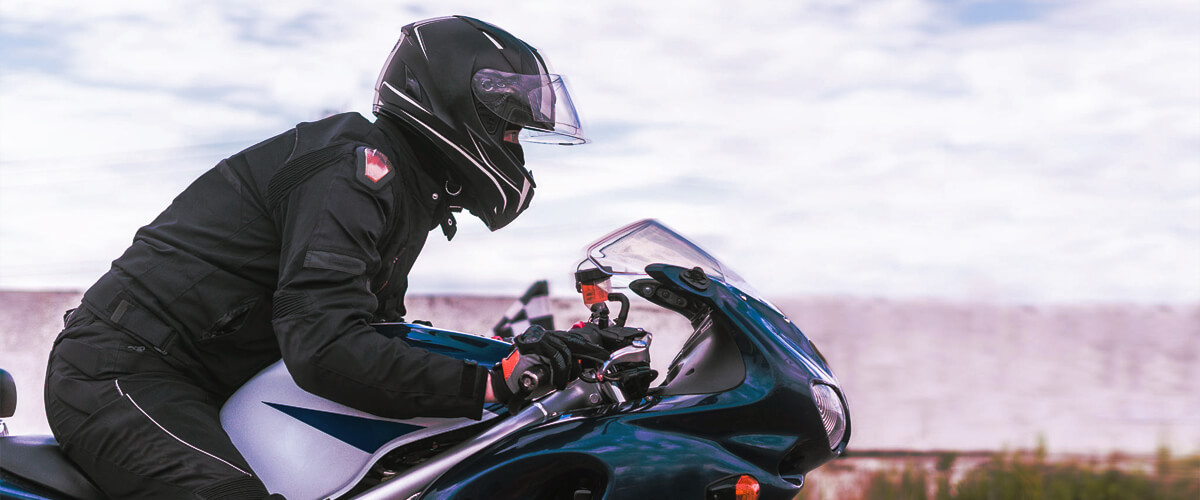 Believe me, choosing the right size motorcycle jacket can be the difference between an enjoyable and comfortable ride and a hazardous and uncomfortable one. When it comes to selecting the perfect size, it's essential to remember that motorcycle jackets come in various styles, designs, types and sizes. Here are some factors I recommend paying attention to:
Measurement points
Perhaps unsurprisingly, motorcycle jackets are usually chosen according to several key parameters. These measurements can vary by blazer brand or model. ​​For example, sizing leather jackets can be tricky, as they often have a more fitted design than other coat styles. So it's important to check the size chart for the backer jacket you're interested in to determine which measurements are most important. In any case, let's dig deeper into the measurements you need to take:
Chest Measurement: It is often the most important measurement when choosing the right size motorcycle coat. This measurement should be taken at the fullest part of the chest, usually under the armpits.
The length of the sleeve: You can measure it from the center of the back to the wrist bone when the arm is bent at 90 degrees.
Waist measurement: It should be measured at the narrowest part of the waist.
Back Length: It should be taken from the base of the neck to the bottom of the blazer.
Fit and style
Keep in mind that the motorcycle jacket sizing can be different depending on different cuts and styles. For example, some jackets may be tighter while others may be looser. In addition, some jackets may be designed for a specific type of riding (such as sport or touring), which can affect the overall fit and style.
Sport Riding: Coats designed for sport riding tend to be more form-fitting and streamlined, with an emphasis on aerodynamics and mobility. They often feature pre-curved sleeves and shoulders to allow a full range of motion, as well as ventilation, to help keep the rider cool during intense riding.
Touring: Coats designed for touring tend to be more relaxed and comfortable, with an emphasis on protection and functionality. They often have more pockets and storage options, as well as longer sleeves and torso for better coverage.
Layering
When choosing a motorcycle blazer, consider whether you will be wearing multiple layers underneath. If you plan on wearing a sweatshirt or other layer under your coat, you may need to go up a size to ensure a comfortable fit.
Get the perfect fit how to measure yourself for the right motorcycle jacket size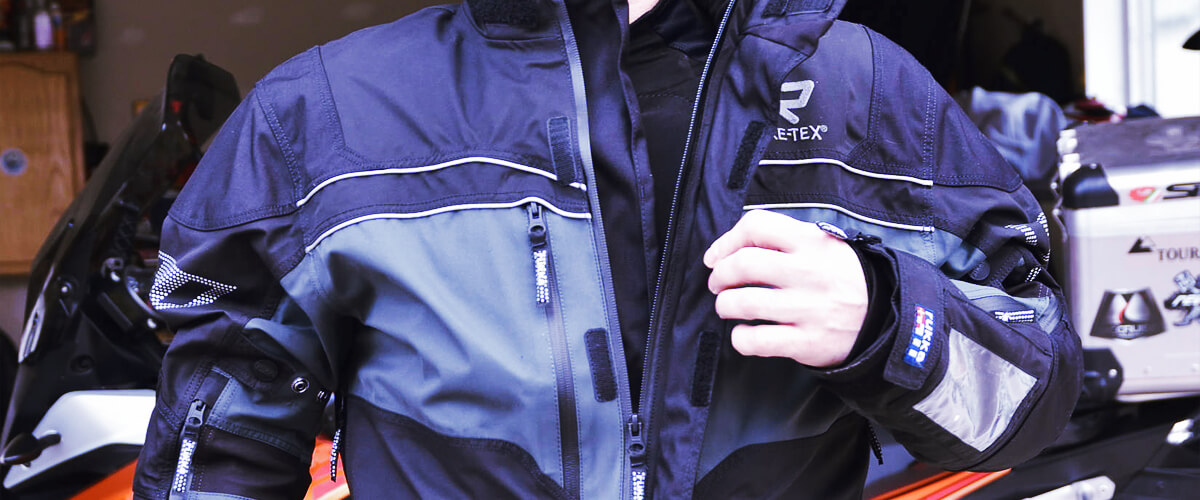 Here are some detailed instructions, based on my experience, on how to take the necessary measurement for a motorcycle jacket:
Chest Measurement: Measure around the fullest part of your chest, keeping the tape measure snug but not too tight.
Waist Measurement: Measure around your natural waistline, which is typically just above your belly button.
Arm Length Measurement: Measure from the top of your shoulder down to your wrist bone, with your arm hanging naturally at your side.
Back Length Measurement: To measure the length of your back, stand straight with your head up and your arms relaxed at your sides.
In the process of measuring yourself, it's important to use a soft tape measure to avoid any discomfort or inaccuracy. Stand up straight and relaxed, and ask someone to assist you if necessary to ensure precise measurements.
To get the best motorcycle suit sizing, check the measurement of the coat using the jacket size guide.
By taking accurate measurements and selecting the right size motorcycle blazer, you can ensure a proper fit that allows for comfortable movement and optimal protection while riding. Don't underestimate the importance of measuring yourself correctly, as it can make all the difference in your riding experience.