Meet a pretty impressive full-face flagman with an extensive plethora of colors! AGV K3 SV helmet is about 100% security and extremely high-level convenience during the ride. A practical model with qualitative workmanship in an affordable price category. It provides easy care and a simple fastening system. Interestingly, it has a quite developed and innovative ventilation system! Learn about the item more in this AGV K3 SV review!
Outer shell and design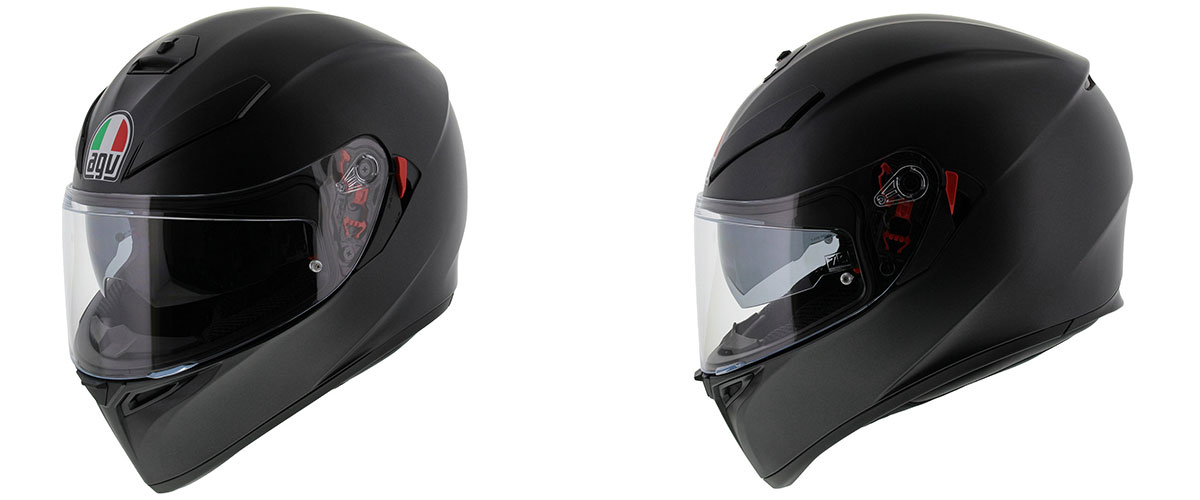 The first time I held this full-face helmet in my hands, I thought: "This model is an example of superior workmanship!". The surface is made of solid thermoplastic. And its inner lining is from premium plastic and high-quality polyester. I love the tactile sensations when I touch the helmet from all the sides including its outer shell as well.
The frame of this item is traditionally metallic. It weighs 2.2 Ib for all sizes. As for me, it's quite comfortable to wear, even during long rides. An extensive variety of sizes provides users with the possibility to choose yours:
XS (head circumference – 20.9-21.3 inches).
S (HC – 21.7-22 inches).
MS (HC – 22.4 inches).
ML (HC – 22.8 inches).
L (HC- 23.2-23.6 inches).
XL (HC – 24-24.4 inches).
XXL (HC – 24.8-25.2 inches).
I had mentioned before that I have never seen such a wide plethora of colors for men and women as this unisex helmet presents. Here is a list of the most popular ones: classic black or white, Sacura Pearl, Izumi, Misano, Liquefy, etc. I can't imagine how to put all the available patterns down here, so that's why I recommend you to check it in the store!
Safety
This model has passed successfully the SHARP test and has its certificate. DOT, SNELL & ECE unfortunately are still unavailable. However, I have mentioned that the AGV brand is always making updates to its models. Therefore, I hope to see new certification for passing tests on the official website of the manufacturer soon.
Lining
As a professional rider, after years of experience, I have cited that cleaning your helmet must be simple in order to wear it for a durable period. So, this model has a removable and washable interior, nose guard, and wind protector.
I really liked the fast-dry & anti-bacterial waffle fabric of the inner surface, which is practical. Moreover, consumers estimate this item superiorly (almost maximally). However, I wish to give this model 20 stars out of 5!
Fastening method
This device provides a typical double D-ring the conception of how it works is clear even for toddlers! The method of fastening resembles an aircraft method in a plane. In my opinion, this way to fasten the device will be explicit for most of the riders.
You can regulate the straps according to your anatomical features. An adjustment slide on a chin strap helps you to do it in a moment. Moreover, if you choose an appropriate size and regulate your AGV K3 SV helmet correctly, a relishing ride is guaranteed! I like the possibility to use this helmet in the cold seasons having massive gloves on my hands, thanks to this considered retention system!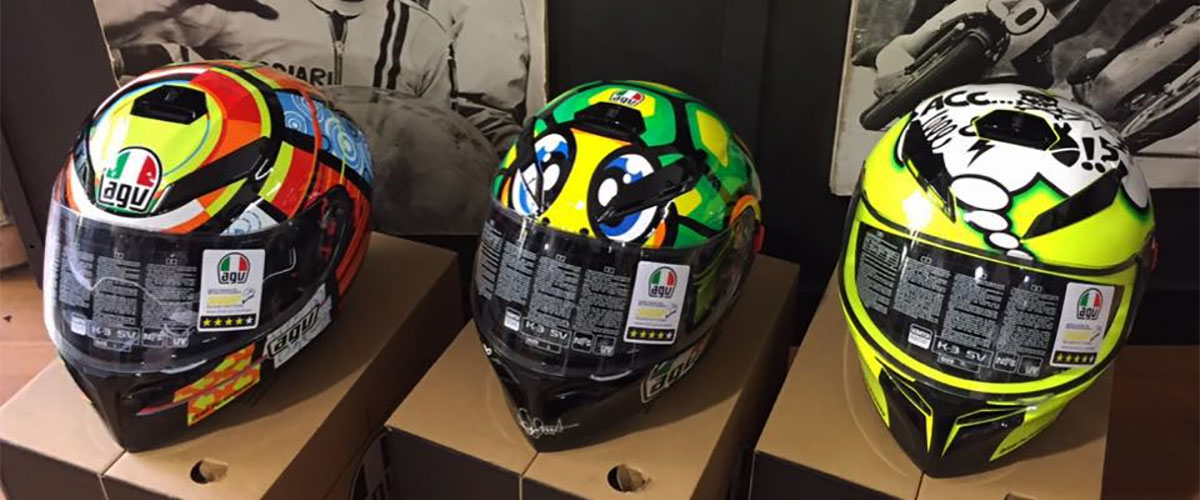 Visors
The AGV brand is well-known for its unique helmet visors. Speaking about this item, you can count on a 190° horizontal field of view, no-tools removable visor, max pin lock ready, micro-opening system, and extra quick release system.
Moreover, this helmet obtains visors with the sun, waterproof, anti-scratch, and anti-fog protections! I noticed that wearing glasses with this model is quite comfortable. It looks stylish enough and provides additional sun protection.
Ventilation
I so much appreciated the ventilation system in this helmet, it's quite excellent! The airflow complex includes five front vents and two rear extractors. What's more, you can regulate the airflow, because this model supplies adjustable vents.
Before the ride, I had considered the option of a regulated air system to be unnecessary. However, I will bring my words back. I tried all the points of the airstream: closed, mid, opened, and it makes the employment of a helmet comfortable during all the year seasons! I would like to add that I observed that the position of the visor also makes an impact on air, so take it into account!
Noise
During the ride, I noticed that this full-face model has a decent noise reduction, so I appreciated it. That's why for me it was quite comfortable to listen to music, have phone talks, etc.
I would also like to notice that the wind noise depends on the position of the ventilation system and visors. When they're closed fully, it seems that you are wearing the earplugs. And I'm not the first person who pointed this fact out, other riders on forums tell the same!
Features
There is no integrated Bluetooth mode, however, it's possible to wear this helmet with remote devices together. I expect to see new updates about this option soon, nevertheless, it has a dozen of advantages that are mentioned above in this AGV K3 SV review!