If you're searching for a top-notch helmet that combines style, comfort, and safety, then the Simpson Mod Bandit is worth considering. As a rider who values both aesthetics and protection, I recently got my hands on this helmet and have been thoroughly impressed! In this Simpson Mod Bandit review, I'll walk you through its main specifications and features, as well as the pros and cons, helping you make a good decision.
Outer shell and design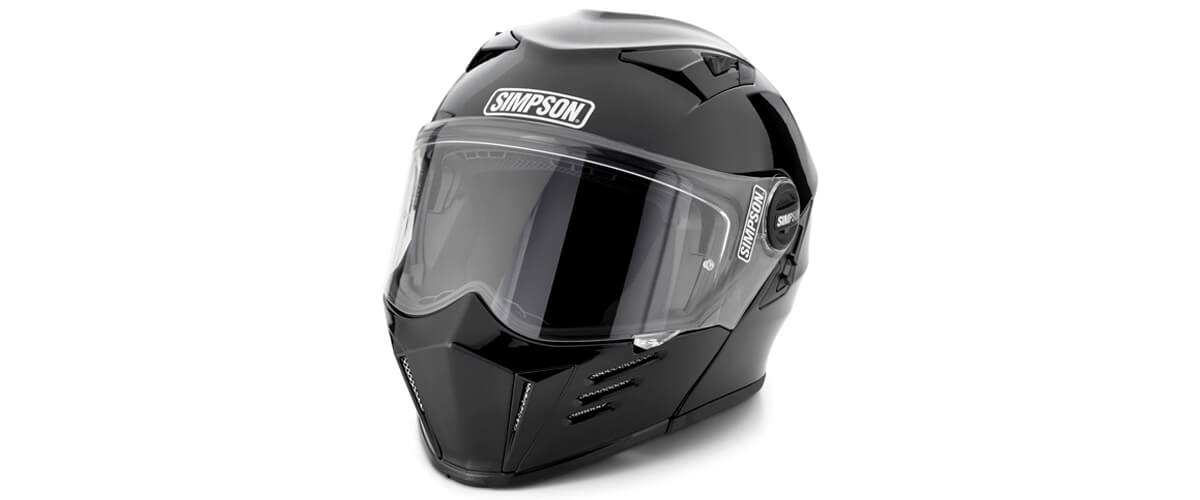 Crafted with premium Acrylonitrile Butadiene Styrene (ABS), this helmet boasts exceptional build quality. It offers full-face and open-face options, providing flexibility for different riding conditions. Available in a wide range of sizes, from XS to XXL, and with varying weights (XS: 3.5 lbs, S: 3.6 lbs, M: 3.7 lbs, L: 3.8 lbs, XL: 3.9 lbs, XXL: 4.0 lbs), you're sure to find the perfect fit. And let's not forget the array of eye-catching colors available, including Gloss Black, Matte Black, White, and Metallic finishes.
Safety
First and foremost, the Simpson Mod Bandit holds DOT certification, meaning it meets the stringent safety standards set by the Department of Transportation. It guarantees that the helmet has undergone rigorous testing for impact resistance and provides optimal protection during a crash.
But it doesn't stop there. The Simpson Mod Bandit also holds the ECE certification, which stands for Economic Commission for Europe. This certification is recognized globally and signifies that the helmet meets the safety regulations outlined by the ECE. It's comforting to know that this helmet is not only attractive but also reliable in use.
Lining
The plush lining materials make it incredibly comfortable, and the finest part is that it's antibacterial and removable for easy cleaning. Plus, the availability of cheek pads and head options allows for a customized fit that feels snug and secure. Whether you're cruising on the highway or tackling twisty roads, the Simpson Mod Bandit's lining ensures a comfortable and personalized riding experience.
Fastening method
This model features a quick-release buckle that makes securing and adjusting the helmet a breeze. Just slide the strap through the buckle, give it a quick tug, and voila! It's snug and secure. Plus, the strap has ample length, accommodating various head sizes comfortably.
Visors
The visors are pin-lock-ready, so you can easily attach an anti-fog insert even in challenging weather conditions for crystal-clear vision. Plus, the helmet comes with an inner sun visor, so you won't have to worry about carrying around sunglasses. Another great feature is the visor seal, which keeps water out during rainy rides.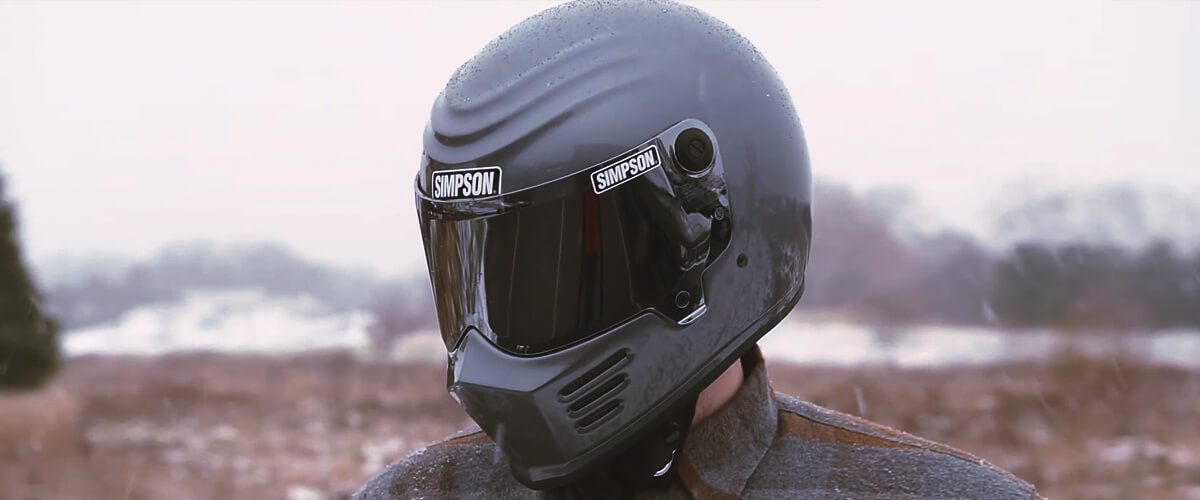 Ventilation
Riding in hot weather can be sweaty and uncomfortable, but this helmet keeps you cool and fresh. The strategically placed vents allow for excellent airflow, keeping your head well-ventilated even during long rides. No more stuffy helmet syndrome!
Noise
From the moment I put on the Simpson Mod Bandit, I noticed a significant reduction in wind noise compared to my previous helmets. The aerodynamic design and advanced noise-canceling features harmonize, creating a tranquil bubble around my head. It's incredible how this helmet keeps unwanted noise at bay, allowing me to focus on the ride ahead.
Features
With the Smart HJC Bluetooth compatibility, I can seamlessly integrate my helmet with my smartphone, allowing me to stay connected and hands-free. The setup process was a breeze. I simply paired the Smart HJC Bluetooth system with my phone, and voila! I was ready to hit the road with my helmet transforming into a high-tech communication hub. The audio quality is crystal clear, ensuring I never miss a beat while enjoying my ride.
Key specs
Head shape: intermediate oval.
Safety certification: DOT.
Shell sizes: XS-MD, LG-2XL.
Shell material: LG polycarbonate.
Weight, kg/lbs: 1.6/3.7.
Pros
Unique and stylish design sets it apart from other helmets on the market.
Versatile modular design lets you easily convert from a full-face helmet to an open-face option without having to switch them.
Conforms to most modern safety standards.
Cons
Compared to some other helmets on the market, this model may feel a bit heavier.