Riding a bike is fantastic — all this wind brings an unbeatable feeling of freedom and joy. Yet, as any seasoned rider knows, safety should be the central concern of any person. After all, there is only one life to live. So, there's no piece of gear more crucial than a helmet, so today, I will highlight the best motorcycle helmet for a big head.
Like myself, people with larger-than-average heads always face problems finding a comfortable helmet. Today, I will delve into the typical challenges individuals with big heads encounter when shopping for helmets. We'll explore the key factors to consider when making this critical choice and recommend the three most optimal motorcycle helmets explicitly designed for those with oversized craniums. Your safety is paramount, and I will add your rides' confidence and style by helping you find the best motorcycle helmets for big heads.
Our pick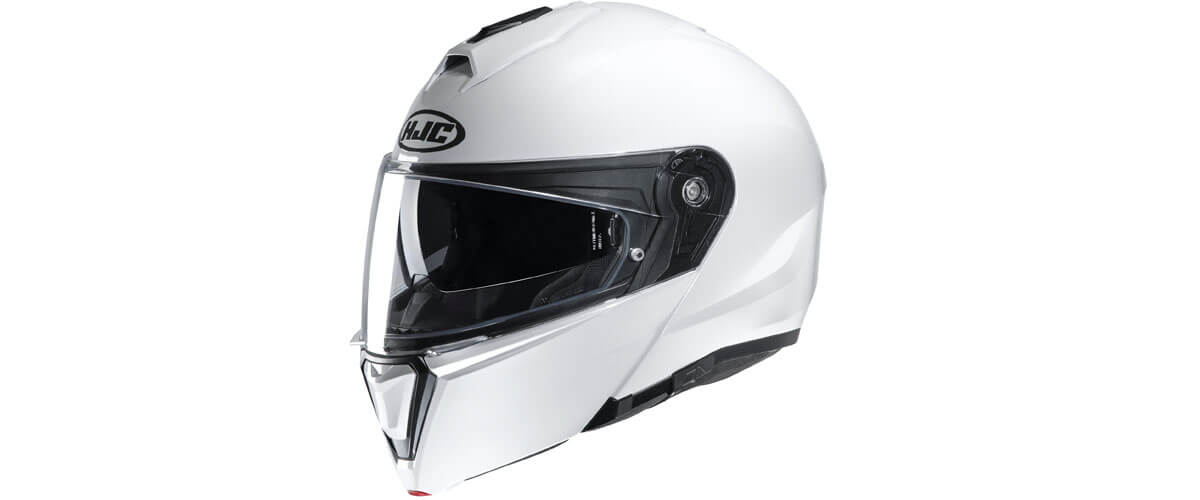 HJC i90
Best motorcycle helmet for big heads
The HJC i90 Modular Helmet is a touring helmet with a polycarbonate shell, air-flow ventilation system, and an internal sun visor, which keeps you comfortable on long rides.
Read the full review
.
Measuring your head size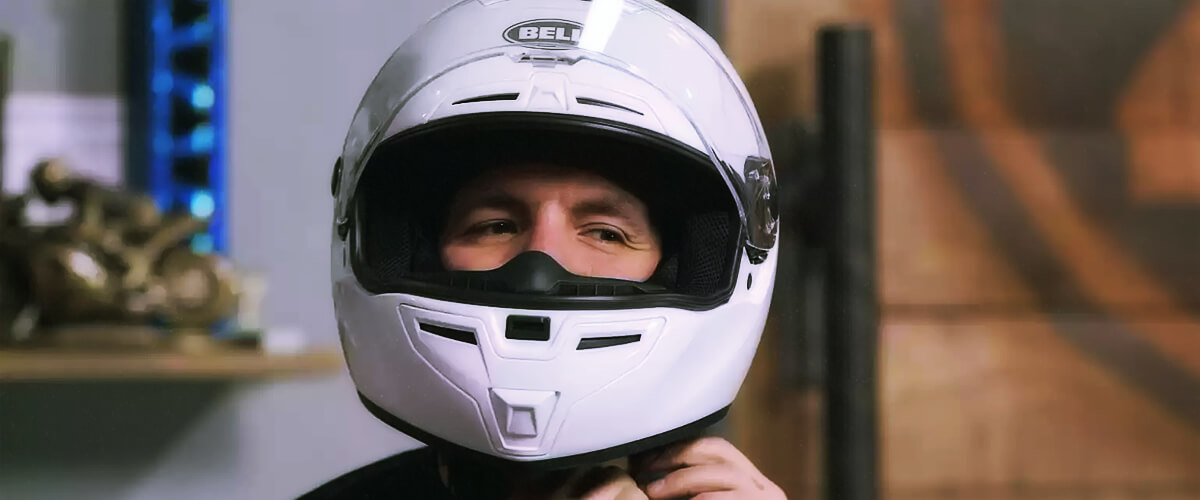 It's critical to acquire an exact measurement of your head size before entering into the realm of large-size motorcycle helmets. This is essential since a correctly fitting helmet is your first defense against potential road head injuries. Here's an easy step-by-step technique to precisely measure your head circumference:
Step 1: Gather your supplies
Take a flexible measuring tape, such as the sort used in sewing tasks. You may use a piece of twine and a ruler if you don't have one.
Step 2: Position the tape
Hold the measuring tape horizontally, approximately one inch over your brows and ears. Make sure it covers the broadest section of your head.
Step 3: Measure
Circulate the tape around your head slowly, ensuring its level and snug but not too tight. Take note of where the two ends of the video come together.
Step 4: Record the measurement
When you've finished the circle, measure it in inches or centimeters. This number represents your head circumference.
Step 5: Repeat for accuracy
To ensure the most accurate result, measure your head several times. If you're using string, cut it to the appropriate length before measuring it with a ruler.
Best motorcycle helmets for big heads reviews
HJC i90 – best overall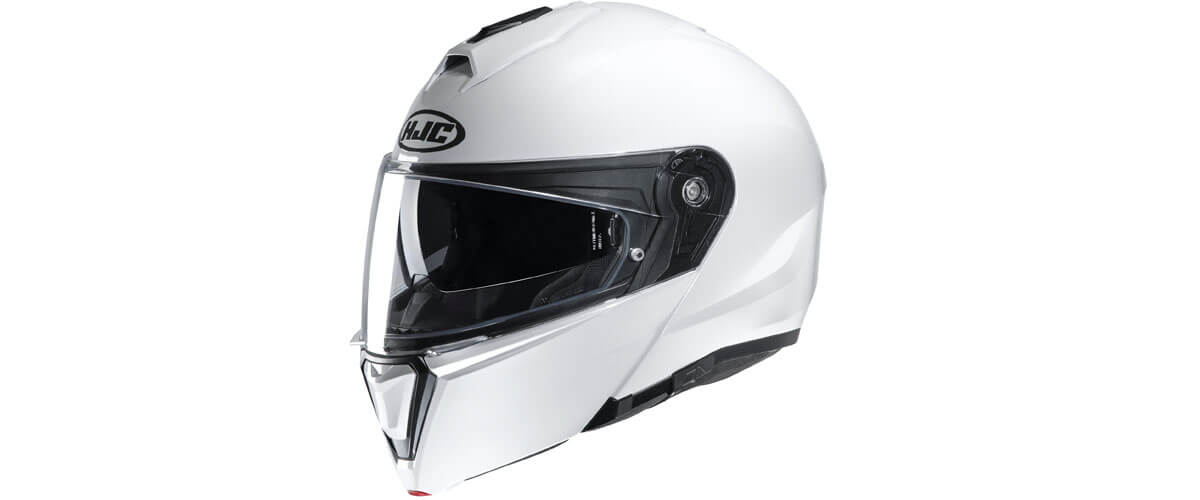 As an experienced rider with a penchant for comfort and safety, I recently had the opportunity to explore the i90 helmet from HJC Helmets, particularly tailored for those with larger heads. Let's delve into various aspects of this helmet to see if this oversized helmet is as good as they say it is.
The helmet boasts a low-profile, compact shell with reduced weight for its class, combined with pleasant cheek pads, making it an ideal companion for long journeys. The helmet is Bluetooth-compatible with SMART HJC.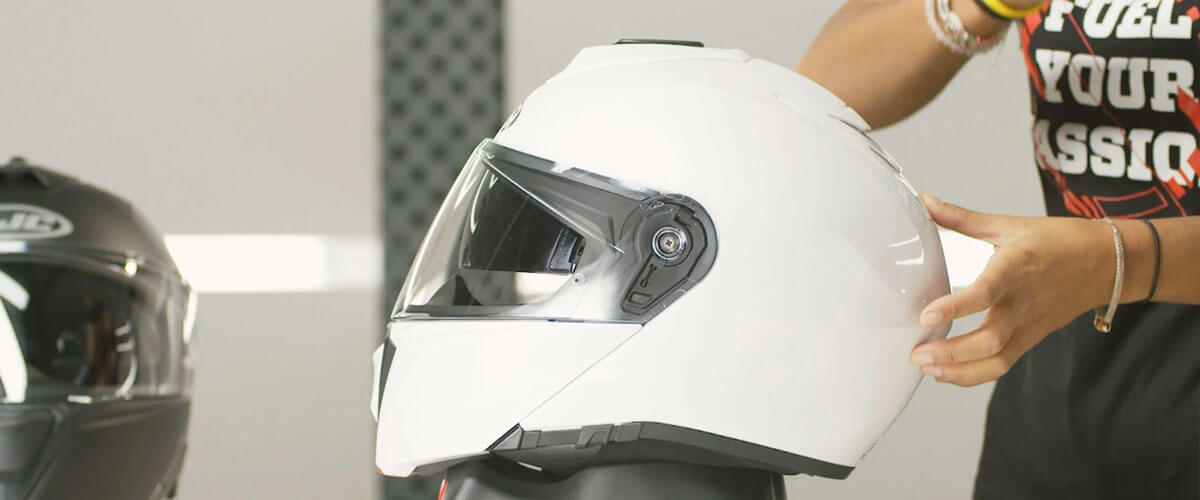 Safety-wise, the i90 meets or exceeds DOT FMVSS 218/ECE 22.05 standards. Personally, I trust this helmet protection.
When compared to the LS2 Assault helmet, the i90 stands out due to its combination of style, functionality, and size options. Interestingly, the i90 doesn't sacrifice aesthetics for size. Furthermore, the HJC i90 visor provides a great field view of the road. Its low-profile design sets it apart from bulkier options in the market.
Having tested the i90 extensively, I was impressed by its overall performance. The main thing that struck me was the helmet's lightweight construction, reducing neck fatigue during long rides. The interior padding provides exceptional comfort, and the ventilation system keeps the helmet cool even in hot weather.
Key specs
Helmet type: full-face.
Head shape: intermediate oval.
Safety certification: DOT, ECE.
Shell sizes: SM, MD, LG, XL-5XL.
Shell material: polycarbonate composite.
Weight, g/lbs: 1719/3.8.
Pros
Lightweight and comfortable for extended rides.
Effective noise reduction for a quieter ride.
Stylish design with a low-profile appearance.
Internal dropdown sun shield for added convenience.
Cons
Bluetooth compatibility is sold separately.
They have limited size options beyond 2XL for DOT/ECE certification.
LS2 Assault – full face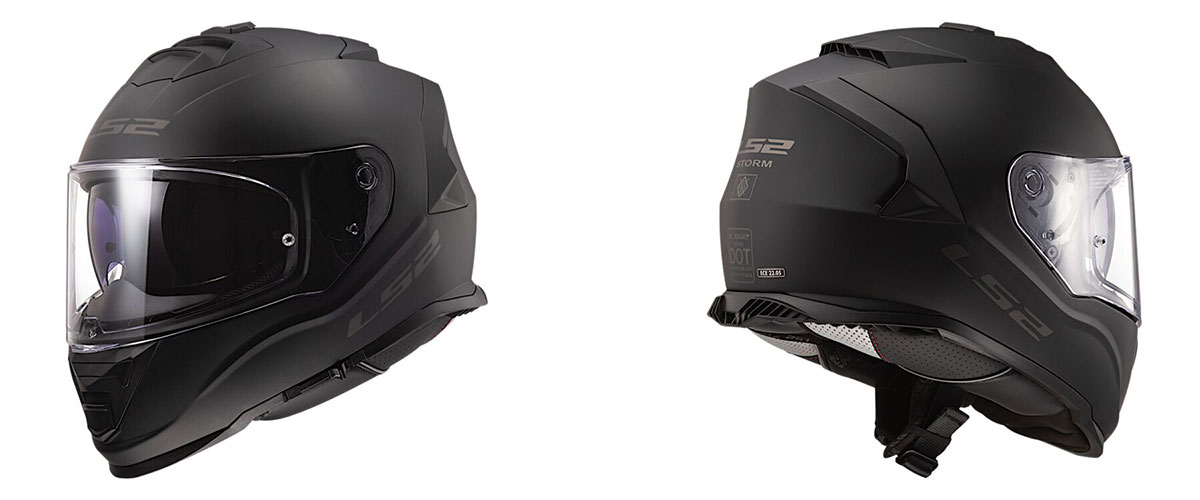 A few motorcycle helmets for large heads stand out for riders with bigger heads, and the X LS2 Assault is definitely one of them. Like the other models in my review, this helmet is specifically designed to provide a comfortable fit for motorcyclists with large skulls.
Comparing the LS2 Assault with other models, it's evident that this helmet caters to the needs of riders with big heads more effectively. While some helmets in the market may claim to be suitable for larger sizes, the LS2 Assault delivers on its promise of comfort and fit. The awesome news is that this helmet meets the strictest safety standards.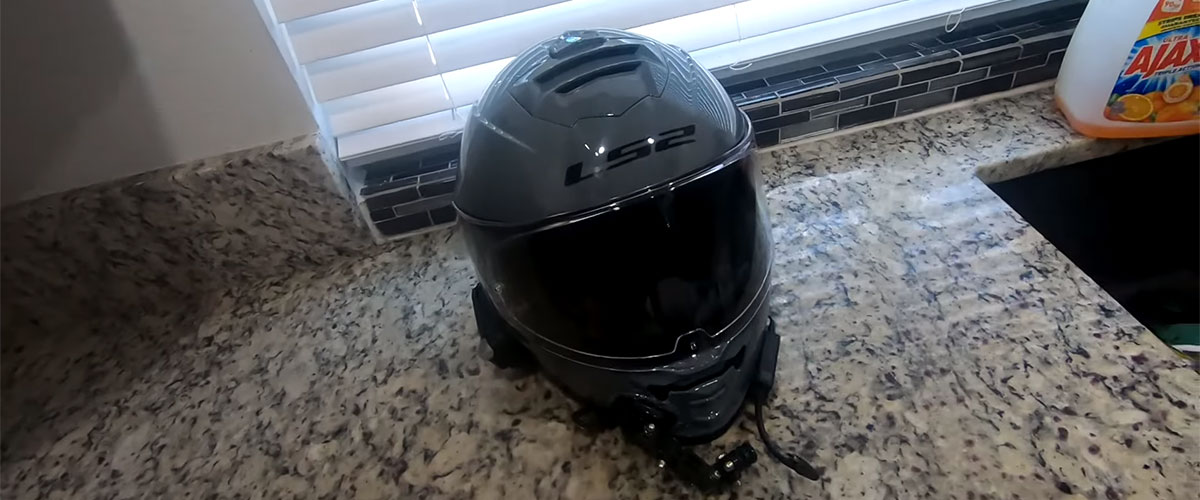 After testing the LS2 Assault extensively, I'm impressed by its snug yet comfortable fit. The padding inside molds perfectly to my head, eliminating any pressure points. Plus, I always felt energized during my rides. The lightweight design minimizes neck strain, even on long journeys. The noise reduction technology also minimizes the wind noise, allowing me to focus on the road ahead.
The LS2 Assault is an excellent choice for riders with larger heads. Its combination of comfort, safety, and style sets it apart from the competition. Perhaps this helmet is not as comfortable as the HJC i90, but it still gives exceptional safety. This is the solution you've been waiting for.
Key specs
Helmet type: full-face.
Head shape: intermediate oval.
Safety certification: DOT.
Shell sizes: XS-MD, LG-3XL.
Shell material: kinetic polymer alloy (KPA).
Weight, g/lbs: 1633/3.6.
Pros
Exceptional comfort and padding.
Advanced ventilation system.
Lightweight yet durable construction.
Effective noise reduction.
Scratch-resistant visor.
Cons
It has a slightly higher price point compared to standard helmets.
Less comfortable than the HJC i90.
Daytona Glide MG1 – modular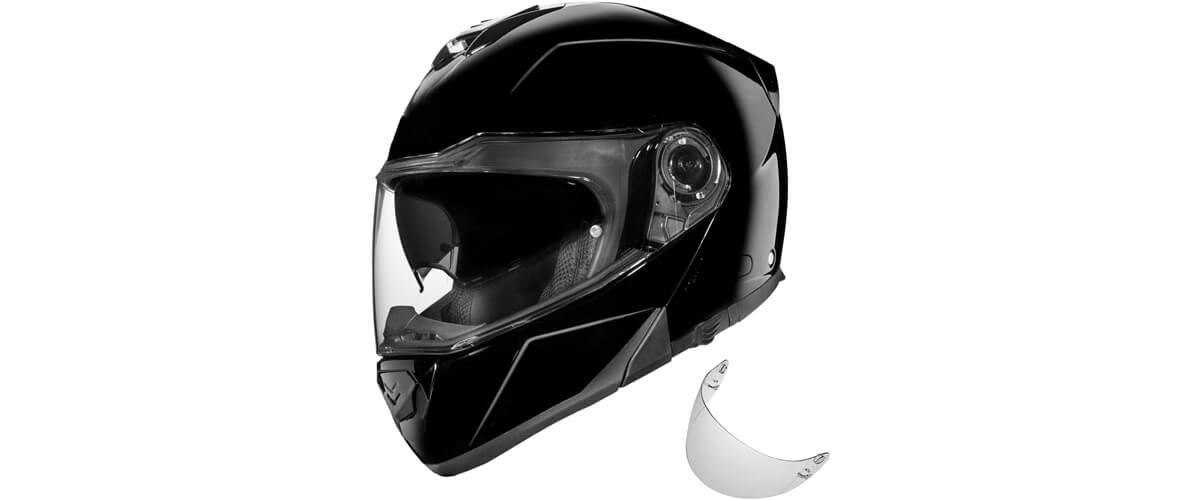 Finally, I came to the review of the Daytona Glide MG1 modular helmet, designed specifically for those with larger heads. This helmet is my final choice for today. So, let`s assess various aspects of the Daytona Glide MG1, considering comfort, ventilation, weight, durability, design, noise reduction, visor, and face shield.
The Daytona Glide modular helmet is engineered to meet and exceed D.O.T. FMVSS 218 standards, providing the necessary protection. It features an inner anti-scratch retractable smoke shield, which adds to the aesthetic appeal and offers practical benefits. The modular design allows for versatility.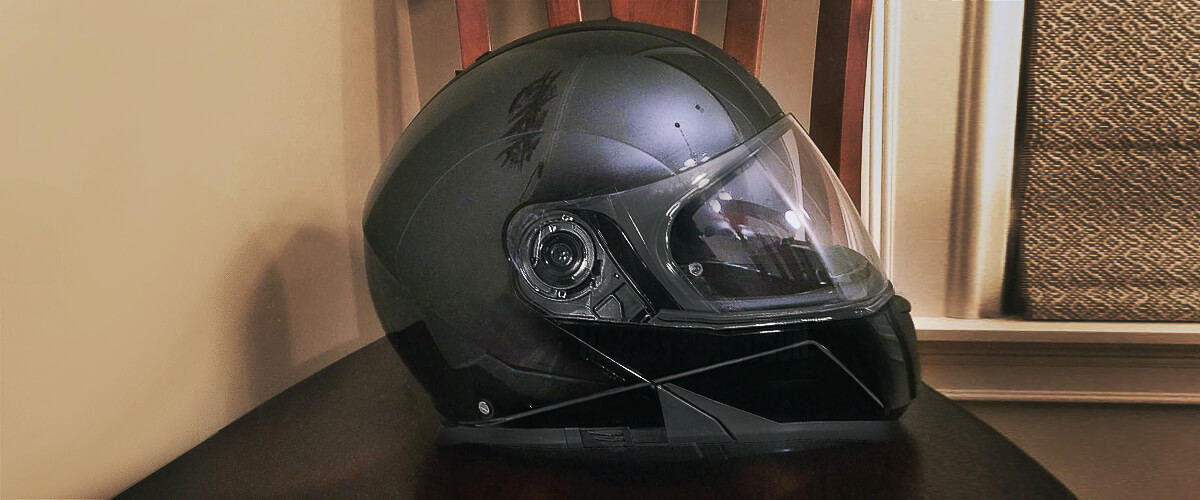 I could easily switch between a full-face and open-face helmet during my testing. This is a noteworthy feature for those who prefer adaptability during their rides. Also, Daytona Glide impresses me with its plush padding, which ensures a snug yet comfortable fit. The interior is lined with high-quality materials that provide cushioning and moisture-wicking, guaranteeing a pleasant riding experience.
Talking about weight, the Daytona Glide MG1 manages to strike a balance between sturdiness and weight, making it manageable for long rides. Advanced ventilation also adds a lot to the comfort of extensive journeys.
In my experience as a rider, the Daytona Glide MG1 modular helmet has genuinely impressed me. Its comfortable fit, efficient ventilation, reasonable weight, and stylish design make it a top choice for riders with larger heads. The noise reduction capabilities and clear visor further enhance the riding experience.
Key specs
Helmet type: full-face.
Head shape: intermediate oval.
Safety certification: DOT, ECE.
Shell sizes: SM, MD, LG, XL-3XL.
Shell material: polyester, ABS.
Weight, g/lbs: 1905/4.2.
Pros
Manageable weight for extended rides.
Stylish design with a soft touch dull black finish.
Effective noise reduction.
Clear and easy-to-operate visor and face shield.
Cons
Additional weight.
Poor set of extra features.
FAQ
What types of helmets are better suited for individuals with big heads?
Finding a comfortable and safe helmet is crucial for riders with larger heads. Look for XL or XXL models with roomier dimensions. Helmets with adjustable padding and multipoint adjustment systems can ensure a secure fit. Consider full-face helmets for extra comfort and protection. I also recommend trying helmets in-store due to brand variations in sizing and shape.
Can I modify a standard-sized helmet to fit my big head better?
While it's not advisable to modify a helmet yourself, you can explore a few options to make a standard-sized helmet fit better:
Replacement padding: Some helmet manufacturers offer thicker or thinner padding kits that you can purchase separately to adjust the fit.
Aftermarket padding: There are aftermarket padding kits available that can be used to enhance the fit of your helmet. Ensure they are designed for motorcycle helmets and follow the manufacturer's instructions.
Professional alteration: Consult a professional helmet fitter or a qualified technician at a motorcycle gear shop. They can make specific adjustments to improve the fit without compromising safety.
What should I do if my head size falls between two helmet sizes?
Safety and comfort should be your focus when your head size falls between two helmet sizes. Consider these steps:
Try both sizes: Try both sizes for a slightly snugger fit.
Padding adjustment: Fine-tune fit with additional or thinner padding.
Brand differences: Different brands have varied sizing; explore options that suit your head shape.
Expert advice: Consult a motorcycle gear shop for guidance on the right fit or suitable models.