Are you searching for reliable and high-quality motorcycle headgear? Look no further than the Scorpion EXO-R420 helmet.
In this Scorpion EXO-R420 review, I'll delve into the features, performance, and overall experience of this remarkable helmet. From its cutting-edge design to its advanced safety technologies, the Scorpion EXO-R420 is engineered to provide ultimate protection and an exhilarating ride. So, let's dive in and discover why this model stands out.
Outer shell and design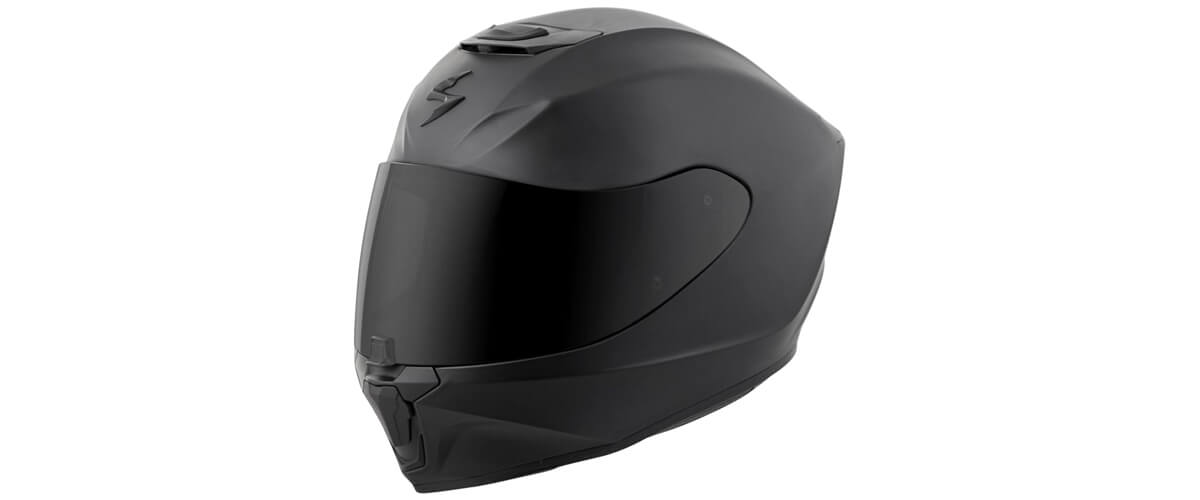 Let's start with materials and build quality: this helmet impresses with its lightweight yet sturdy construction, thanks to the advanced polycarbonate shell. It comes in a full-face design, providing excellent coverage and protection. Available in a range of sizes (XS: 3.15 lbs, S: 3.23 lbs, M: 3.31 lbs, L: 3.38 lbs, XL: 3.46 lbs, 2XL: 3.54 lbs, 3XL and 4XL), you can find your perfect fit. As for colors, the EXO-R420 comes in Black, Matte Black, White, and Matte Titanium.
Safety
This helmet is a top-notch choice when it comes to protecting your noggin. It proudly boasts both DOT (Department of Transportation) and SNELL certifications, meeting rigorous safety standards. This means that it has undergone extensive testing to ensure it provides optimal head protection in case of an accident.
Lining
One standout feature is the removable and washable interior, making it easy to keep things fresh after long rides. The lining is crafted from moisture-wicking, anti-microbial fabric, ensuring comfort and odor control. Moreover, the helmet offers interchangeable cheek pads and a skullcap, so you can customize the fit to your liking. And, I must say, the comfort level is exceptional, thanks to the plush padding and well-designed ventilation system.
Fastening method
The EXO-R420 features a user-friendly Double-D ring chin strap system, which not only guarantees a secure closure but also allows for precise adjustments. I found it super easy to fasten the helmet securely, thanks to the reliable D-rings. Plus, the straps have just the right length to accommodate various head shapes comfortably.
Adjusting is a breeze. The helmet comes with a handy and intuitive slide mechanism located at the back. Simply slide the strap adjuster up or down to achieve the perfect fit. It's incredibly convenient and ensures a customized and comfortable experience.
Visors
The pin-lock-ready visors are a game-changer! They provide an extra layer of anti-fog protection, ensuring clear vision even in challenging weather conditions. Plus, the inner sun visor is a convenient feature, allowing you to quickly adapt to changing light conditions without needing separate sunglasses. I also appreciate the visor seal, which helps keep water out during rainy rides.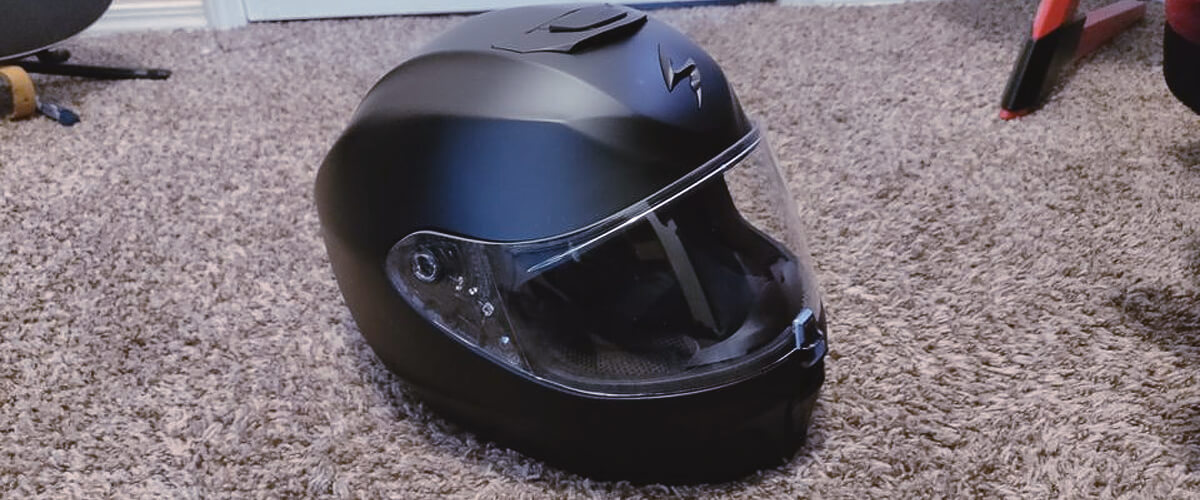 Ventilation
The aero-tuned ventilation design is truly top-notch. On my summer trips, the ventilation worked fine and provided optimal airflow while keeping me cool. The adjustable vents are easy to operate, letting me customize the airflow.
Noise
Probably, one thing I like the most about this helmet is its Aero Skirt (Chin Curtain), which works like magic in reducing wind noise. It effectively blocks out unwanted turbulence and creates a quieter riding experience. However, at very high speeds, the noise level was quite strong. This is a problem with many models, and when your speed is off the scale, you will hear some noise anyway.
Features
With this headgear, I easily integrate the Smart HJC Bluetooth communication system, allowing me to stay connected on the road. Whether answering calls, listening to music, or using GPS navigation, I can do it all hands-free and hassle-free. This seamless integration enhances my riding experience, keeping me connected while prioritizing safety.
Key specs
Head shape: intermediate oval.
Safety certification: DOT, SNELL M2015 (XS-2XL only).
Shell sizes: XS-MD, LG-3XL.
Shell material: polycarbonate.
Weight, kg/lbs: 1.7/3.8.
Pros
Sleek and badass design – You'll look like a total biker badass when you're rocking this helmet.
Lightweight and comfortable – The EXO-R420 is built with a lightweight shell, so you won't feel like you're lugging around a heavy bowling ball on your head.
Affordable price tag – Compared to other high-end protective headwear on the market, the EXO-R420 won't break the bank.
Cons
Noisy at high speeds.
Sun visor could be darker.