Meet a stylish ¾ model in high-quality workmanship and in the row of a democratic price category from a top brand – the Bell Custom 500 helmet. It is extremely lightweight with a thoughtful and simple fit system for your convenient rides.
Due to an extensive plethora of colors and patterns, you can select the most appropriate for you! Interestingly, on the official website, you may try to develop your own unique helmet! Consumers mainly choose this model and all these awesome features people love are presented in the Bell Custom 500 review!
Outer shell and design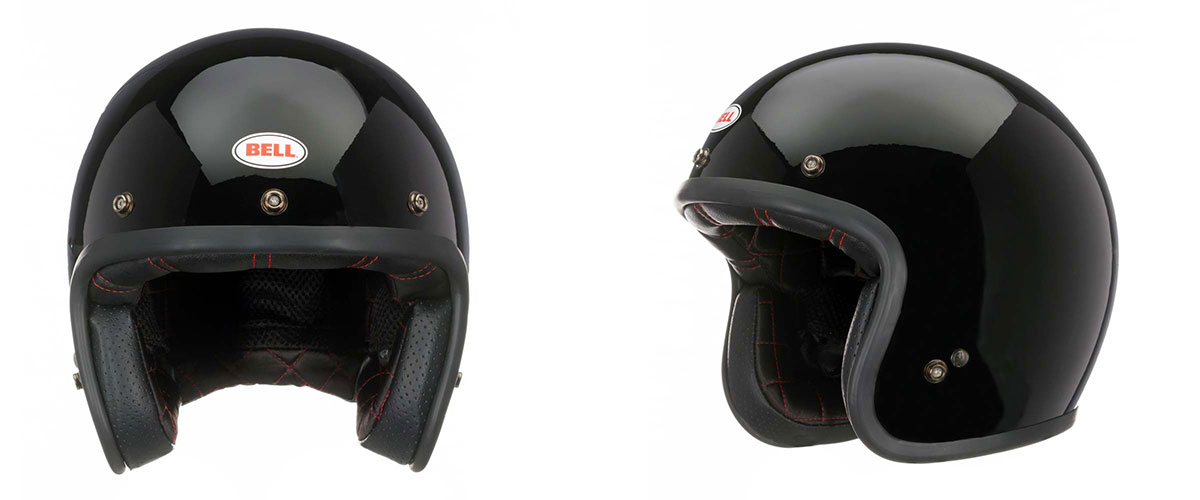 There is nothing noteworthy in the materials of the open-faced (¾) helmet from a renowned Bell brand that provides exceptionally stylish and cross-functional accessories. The surface is made of plastic and the inner carcass is of plastic, metal, and polyester. However, the workmanship seems really secure, robust, and shockproof. Moreover, this item is non-toxic, eco-friendly, and has a fiberglass composite shell!
I would like to highlight the fact that this bestseller is extra lightweight (XS is less than 2.5 pounds). It is available in such sizes:
XS (2.2Ib)
S (2.3Ib)
M (2.4Ib)
L (2.5Ib)
XL(2.6Ib)
XXL (2.7Ib)
It will be cool if this size chart will be supplemented with bigger models. In my opinion, there are many willing people to try 3XL and 4XL helmets while riding fast.
Speaking about the look of this model, it attracts consumers with its retro look from the 1960s. The item represents six different colors and designs: ace cafe 59 black/white, gloss black, gloss vintage white, matte black, rally gloss gray/red, riff gloss black/ yellow/ orange/ red. I was really fascinated when I found the possibility to customize this model and draw a special design up!
Safety
This item has passed the tests and has such certificates as DOT and ECE. SNELL and SHARP certificates are still unavailable. I'd like to advise you to monitor the situation of the current Bell Custom 500 helmet certification, according to the fact that the brand is always updating and innovating its products.
Lining
If you select an appropriate size for this model and regulate all the straps, you will relish your comfortable ride! By the way, according to Google Shopping, the ratings are brilliant! I rate this helmet 10 stars of 5 personally.
I assure you from my personal experience that washing your helmet is compulsory if you want to exploit it for a durable period. So, this item has a removable inner lining that lets you clean your device regularly. As for me, the innovative waffle, anti-bacteria, and dry-fast material of cheek pads and skullcap are very practical in use.
Fastening method
The fastening is similar to the seat belts in planes. From my personal experience with products from this top brand, most of the regulating systems include a Double-D ring and this item isn't an exception. Once done and your helmet is ready to be handled in a moment.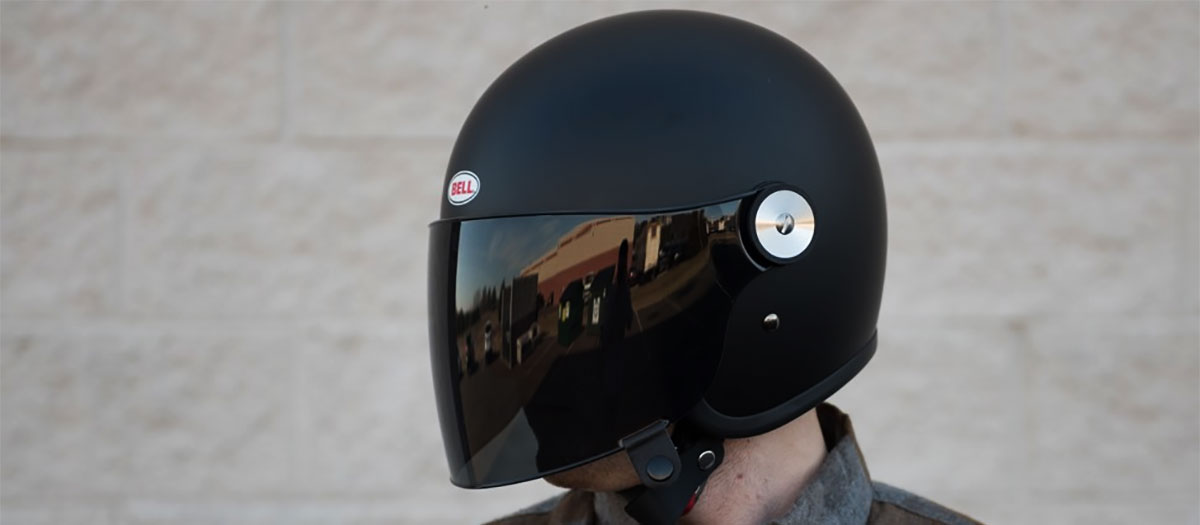 This helmet has a micro ratchet fastening, which lets you change 5 different modes. To adjust my helmet, I used a regulating slide on a chin strap. I was quite impressed when I tried to fasten this thing by having bulky gloves on my hands (usual accessories among winter riders). The advantage of fastening became a simple usage possibility even when your fingers don't feel the clasp.
Visors
This device is equipped with a multi-functional visor that contains antifog, sun, waterproof protection, and a pin-lock-ready option. I liked wearing glasses with this helmet because:
It looks stylish
It's quite comfortable
It provides additional sun protection.
As for me, it is rather convenient to use these two add-ons together. In comparison with other helmets, Bell Custom 500 is a top comfortable one in this aspect.
Ventilation
When I read about supplemental ventilation systems, I was quite amazed because open-face helmets seem too much and feel like nonsense. Nevertheless, during the first ride, I was impressed and the idea of additional ventilation became genius!
Interestingly, you can change the airflow into three different positions – closed, mid-opened, and opened. This option makes your ride comfortable during all year seasons! Take into account a pin-lock insert. Primarily, it will solve all your questions about fixing the air system of this tech device.
Noise
Most open-faced helmets have problems with noise isolation systems. At a minimum, because it's impossible to make total sound seclusion in the open helmet. It was a surprise when I realized that the sound of airflow isn't heard and it's possible to listen to music during your ride.
The level of noise depends on the position of the ventilation system of this model. The position of the visor is also crucial. However, the level of the airflow noise allows you to have talks and hear your conversationist.
Features
There is no Bluetooth mode on this helmet. This isn't a big deal. The model is really awesome with its plethora of other perks mentioned above. Hope for new innovations in Bell and further updates of the standing bestselling models of this brand!