The Bell Pit Boss helmet made of kevlar, carbon and microfiber will protect your head from different injuries. The helmet has a built-in lens that protects your eyes from sun glare, and glare from the headlights of passing cars at night. This helmet fits perfectly on your head. Using comfortable straps, you can fasten the helmet in any convenient way. Moreover, the helmet has a neck curtain for cold-weather riding.
Outer shell and design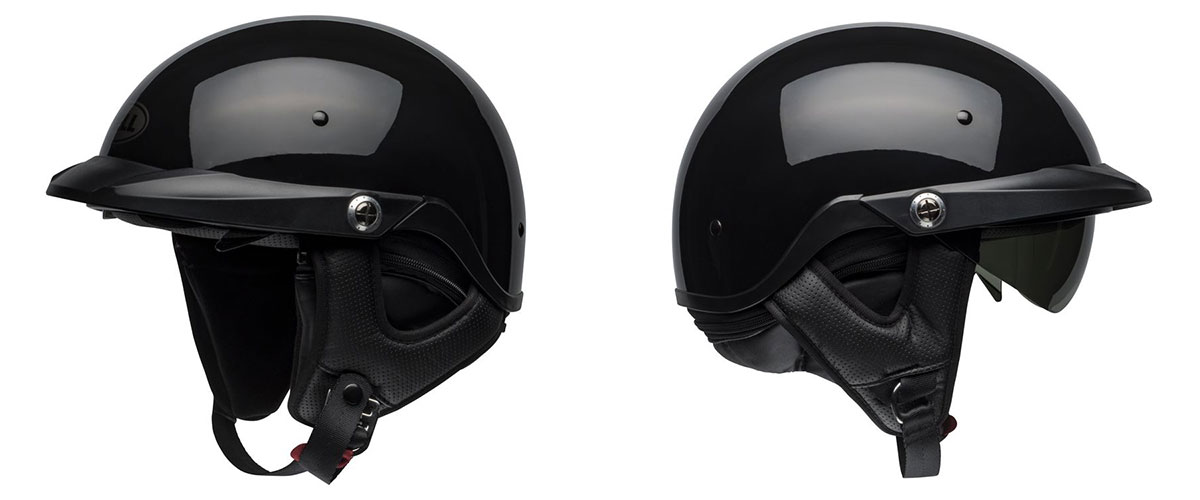 You can choose from two available colors: gray or black. A belt system is used for easy fastening. The Bell Pit Boss is an open-face helmet that boasts an ultra-light and, at the same time, strong TriMatrix construction. The outer layer is made of ultra-strong kevlar and lightweight carbon. Thanks to this design, this helmet can withstand extreme pressures. At the same time, your neck muscles will not get tired from long wearing, and you will barely feel the weight of the helmet while riding.
Safety
A mixture of kevlar, carbon, and microfiber is used to create a shock-resistant construction that meets the DOT standards. The Bell Pit Boss is padded with a soft microfiber inside to reduce the risk of injury while riding the motorcycle. BELL takes responsibility for testing the helmet. In fact, some of the supplied helmets are selectively tested by special companies authorized in the United States and Canada. The helmet under review boasts a high standard of protection, weighs just 3 pounds and perfectly protects your head and neck from possible injuries at high, medium, and low speeds. The shield offers 100% UVA and UVB protection.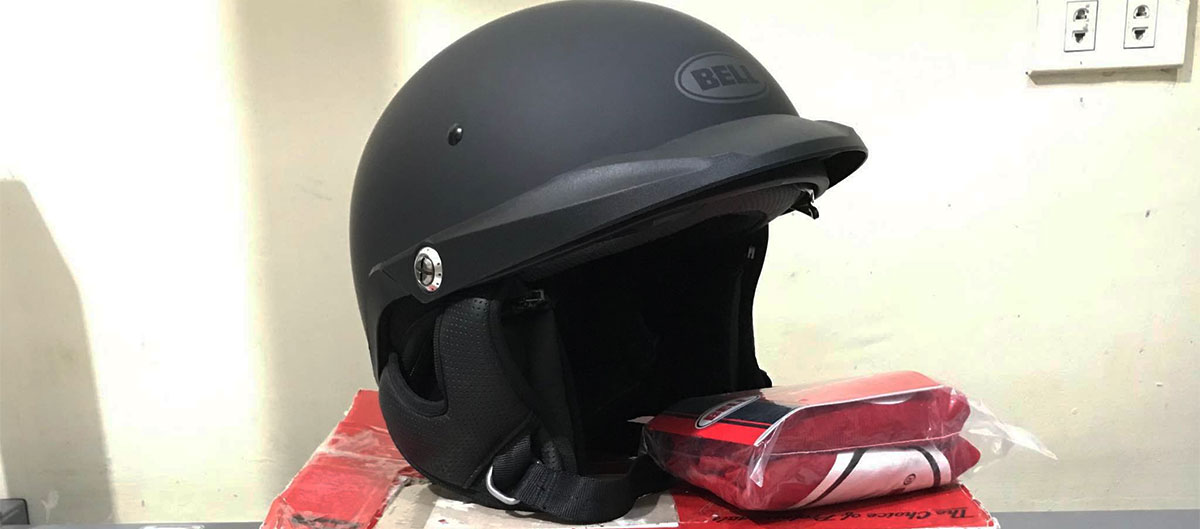 Lining
The Bell Pit Boss has a soft microfiber lining that does an excellent job of protecting the head from physical damage. The helmet sits quite softly on the head. In addition, this helmet is equipped with a removable neck curtain that protects you from the cold air while riding. Inside, there are also convenient pockets for headphones. You can plug in a headset and enjoy music while driving.
Fastening method
You will use an innovative speed dial adjustable fit system to comfortably fasten the helmet on the head. Your ears will also be protected by the soft padding that is part of the harness. You can choose a helmet size from the available range. The correct position of the Bell Pit Boss helmet on the head is adjusted with a convenient tightening system.
Visors
For a comfortable ride in the daytime, a sun visor is provided. What's more, the helmet has a built-in lens for extra glare protection. You can lower it with one movement of your hand. When driving, it does not fall, nor does it create any discomfort.
Ventilation
Since this is a half-open helmet, there is no ventilation. However, dozens of Bell Pit Boss helmet reviews indicate that it is not an issue for most buyers. Besides, you most likely only sweat after wearing a helmet for a long time. In the cold season, you can protect yourself with a removable pad.
Noise
The Bell Pit Boss protects you from wind and ambient noise with special soft pads. Since the helmet is equipped with special pockets, you can easily connect it to your headset and listen to your favorite music. Thereby, you can further reduce the noise level.
Features
Pros
DOT Certified
Strong yet light construction
Additional headphones pockets.
Cons
If you wear it for hours, you might feel the lack of ventilation.