As I kickstarted my journey with the Bell Qualifier DLX helmet, I was taken aback by the sheer value it provides. This helmet presents an array of great features you may find in the company's flagship Star line, such as fine ventilation, ergonomics, and more. But, what piqued my interest was its 5-year warranty, a rare find at this price point. And let's not forget its aesthetically pleasing design — its aggressive styling will make you feel like a king of the road. But that's not all. I will look at this product from different angles, so read on to learn more.
Outer shell and design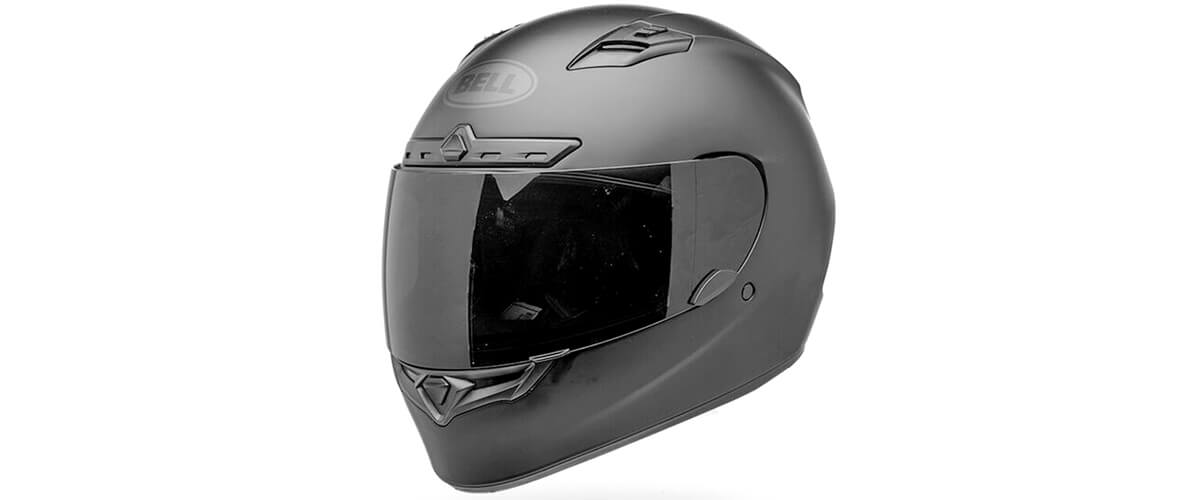 The outer shell of the Bell Qualifier DLX helmet is constructed from a lightweight polycarbonate material that is both durable and sturdy. It's an aerodynamic full-face helmet designed to resist buffeting and lift at high speeds, which enhances the overall riding experience.
The helmet comes in seven different shell sizes, providing an optimal fit for a wide range of head sizes from XS to 3XL. In size M, the helmet weighs 3.43 lbs (1557 g), so it meets the federal standard. However, it is only available in matte black, which may not appeal to fans of bright colors.
Safety
This helmet holds the DOT and ECE certifications, which means it has passed a series of rigorous tests designed to assess its protective capabilities. Unfortunately, the item does not possess the SNELL or SHARP certifications. However, they are not required in many regions around the world, including the USA and Europe.
Also, as I've already mentioned at the beginning of my Bell Qualifier DLX review, it comes with a five-year warranty, reflecting the manufacturer's confidence in its longevity and durable build.
Lining
The Bell Qualifier DLX helmet offers a comfortable and customizable interior lining that enhances your riding experience. The lining material is moisture-wicking to keep you cool and dry even during long rides. Another bonus is the removable and washable interior. This means you can easily take out the lining and clean it.
The helmet also includes contoured cheek pads. These provide a snug fit while also enhancing comfort, especially during longer rides. Unfortunately, this model no longer includes speaker pockets. I found installing communication devices without sacrificing comfort quite challenging because of this fact.
In terms of comfort, there is a note to keep in mind. The helmet tends to fit one size smaller. I usually wear a size large, and I am sure that I'll find a better fit with an XL.
Fastening method
The Bell Qualifier DLX uses a tried-and-true method to be secure on your head — the double D-ring fastening system. It provides a reliable and secure fit you can trust, even if it may take a little longer to fasten and unfasten than with some other methods.
Visors
The helmet includes two shields — clear and dark smoke. The dark smoke shield is particularly useful on bright sunny days, reducing glare and providing a more comfortable riding experience.
The clear shield is treated with the NutraFog II to offer great anti-fog, anti-scratch, and UV-protected properties. It ensures that your view remains clear regardless of the weather conditions. However, the helmet does not come with a Pinlock insert. You'd need to purchase this separately if you want to further enhance the visor's anti-fog capabilities.
This headwear is equipped with Bell's proprietary ClickRelease system for the visor for the fastest, easiest, tool-free shield changes ever.
In terms of sealing, it's not fully waterproof. The visor seal does a decent job of keeping out the rain, but in heavy downpours, some water may still get in.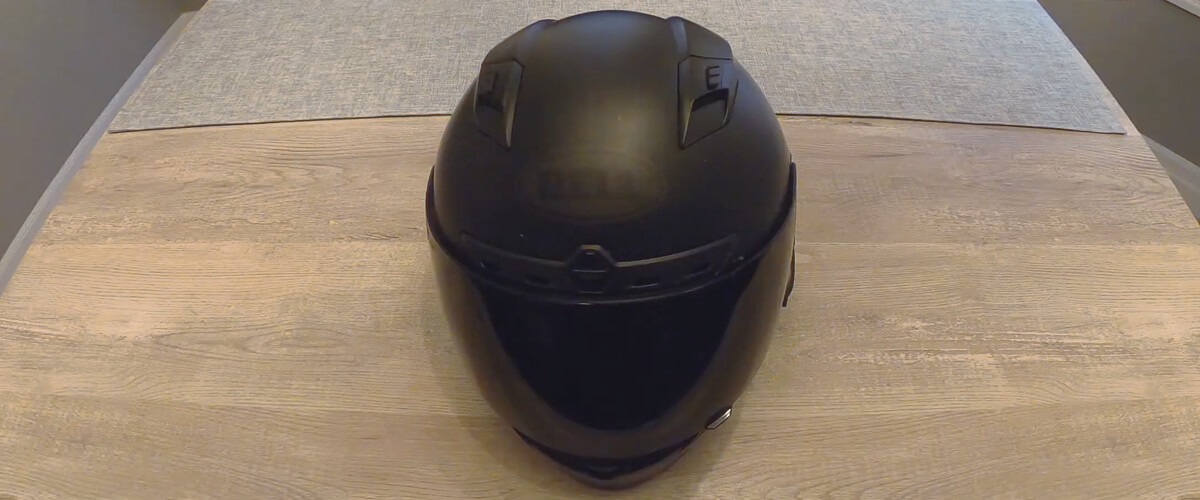 Ventilation
Whether you're riding in the heat of the summer or the cool of the fall, Bell Qualifier DLX ensures a comfortable and enjoyable ride. The helmet is equipped with Bell's Velocity Flow ventilation system. It is adjustable, letting you control the airflow inside the helmet for optimal cooling and comfort.
One thing I especially appreciate about this helmet is its unique chin vent, which features not one but two vent ports. In addition to the chin vent, the headwear also has a brow vent — a feature rarely found on helmets in this price range. The top vent sliders on the helmet also impressed me with their solid, well-made feel.
Noise
The Qualifier DLX comes with a padded wind collar that significantly reduces wind and road noise, especially during high-speed rides or when battling against strong winds. But no helmet can completely eliminate noise. And while it offers a quieter ride, you may still experience some level of noise.
Features
The Bell's Qualifier DLX has a simple setup that doesn't involve the availability of advanced features you may find in higher-end items.
Key specs
Head shape: intermediate oval.
Safety certification: DOT and ECE.
Shell sizes: XS-MD, LG-3XL.
Shell material: polycarbonate.
Weight, kg/lbs: 1.4/3.3.
Pros
High-quality build and finish.
Includes black and clear shields with anti-fog coating.
Good ventilation features, including a rare brow vent and two chin vents.
Decent noise isolation.
Proper certification — DOT and ECE and 5 years of warranty.
Cons
May run a size small, so careful sizing is recommended.
Doesn't have compartments for speakers.
May involve extra investment in a Pinlock insert.