This HJC RPHA 70 ST review is dedicated to a functional and feature-rich helmet that would be a reliable companion for any ride. It can be used for sports riding and touring due to its excellent shock-resistant properties and exceptional comfort level. It is lightweight even though it is reinforced with materials for added protection. Moreover, it delivers great ventilation thanks to the well-thought design. This item will help you see better in sunny or foggy weather while providing you with the utmost comfort, even for long-distance moto-journeys.
Outer shell and design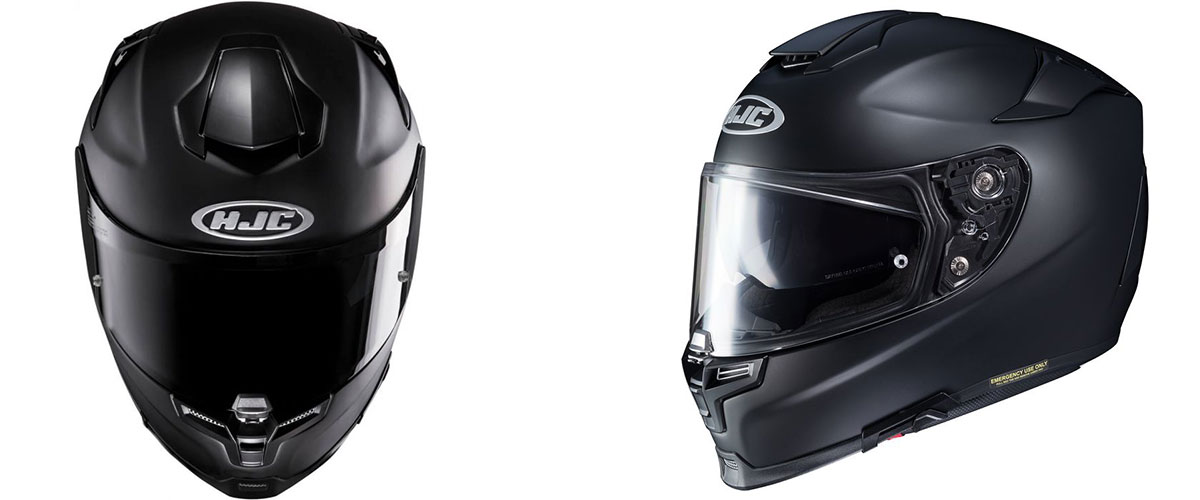 It is worth specifying that the HJC RPHA 70 ST item has the premium integrated matrix (P.I.M. Plus) shell, which serves as a mix of carbon and carbon-glass hybrid fabric. Because of this, the helmet has enhanced properties of absorbing shock in case of accidents.
There are six sizes for you to choose from. The size range starts with XS and goes as big as XXL. The weight of this intermediate oval full-face helmet is 3.29 lbs, which is an optimal weight for the practical motorcycle accessory.
This product is available in a classic color palette: black, matte black, white, silver, and matte titanium. You can also browse through more graphic options, including some fancy multi-colored designs.
Safety
The HJC RPHA 70 ST helmet is DOT and ECE approved, meaning that it has undergone rigorous tests in Europe and the USA. These tests prove that this product will absorb the moderate force in case of an emergency situation. In this way, it will protect your head from undesirable impacts during a car crash.
Moving on from the rating, this product also has some other useful safety features. For example, there are emergency quick removal cheek pads, which allow the emergency staff to take the helmet off quickly.
Lining
You will find a removable and washable lining of average quality. There is nothing extraordinary about it. It is a standard lining you can find in most helmets. Anyways, it still wicks moisture quickly and dries really fast. The manufacturer says that the lining fabric has anti-bacterial and odor-reducing properties, and I have no grounds to assume that they make empty claims because the HJC produces decent internals. Crown and cheek pads are removable and washable, so you can always keep them dry and clean.
Às you put this helmet on for the first time, you may assume that it is slightly tight. Luckily, it breaks in quickly, and the lining will contour your face to provide you with comfort during your rides.
Fastening method
HJC uses double D-ring fasteners to secure the helmet on the user's head. You may find that this is an old way to fasten the helmet. It takes considerably more time to secure the strap than in the ratchet buckle mechanism, but you won't deny that it is one of the most reliable fastening methods. It also makes the unfastening process a breeze, so you can take the helmet off even on the track.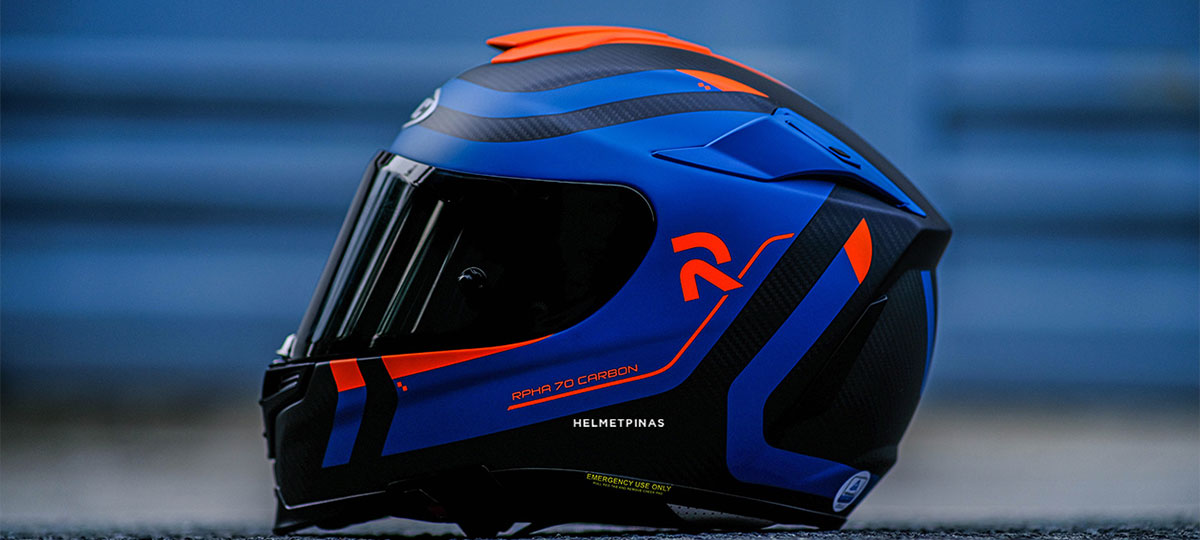 Visors
The optics with shields are decent in this helmet. The sun visor is coated with an anti-fog layer, and there is an anti-fog insert lens for better visibility in foggy weather.
The RapidFire shield replacement system allows you to remove and install the shield quickly. The internal sun shield is deployed easily, and you can access it even with a gloved hand. The central shield may take some time to get used to if you want to release it. The good news is that the HJC company redesigned the shield gasket, which ensures a better fit, seals more road-noise, and keeps water and dust away.
Ventilation
HJC aimed to create a perfectly-ventilated helmet, and they reckon they have fulfilled their ideas in the RPHA 70 ST model.
Intake and exhaust top vents deliver utmost air circulation. At the same time, they are easy to operate thanks to a switch. Several chin vents distribute fresh air over the back of the shield and around the chin area. You may find that they are slightly fiddly to operate because of the switch's location.
Noise
Along with fantastic ventilation, this helmet also boasts amazing noise reduction properties. Of course, you should still expect to wear earplugs when using the RPHA 70 ST helmet, but I should admit that it is one of the quietest helmets I've ever used. What may strike you most about this item is that you won't notice the increase in wind or road noise even when vents are open.
Features
This ​​sports and touring helmet by HJC has speaker pockets that allow you to wear speakers as you take your motorcycle for a ride. Get connected to your favorite playlist or radio station as you cover ground.