This LS2 Assault review reveals all the strong and weak points of the helmet. The Kinetic Polymer Alloy makes the helmet's shell lightweight yet reliable and strong. The visor with an in-built drop shade delivers protection from UV rays and other elements. There is also an included anti-fog lens to enhance your safety in foggy weather conditions. Stay cool while wearing the LS2 Assault, even during long rides on hot days. This product will exceed your expectations due to the latest technology and state-of-the-art performance features.
Outer shell and design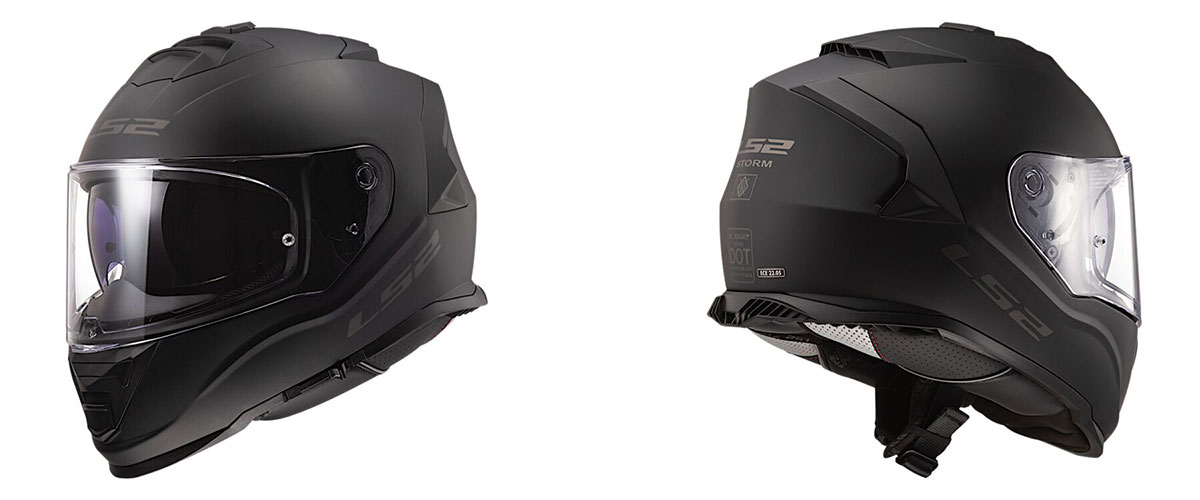 The build quality is great. The LS2 Assault shell is made of Kinetic Polymer Alloy (KPA), a high-performance material known as a blend of high-class polymer and microscopic particles of aramid fibers. This material delivers shell flexibility for dispersing energy while staying lightweight and durable. This full-face helmet is presented in the full-size range, starting with X-Small and covering the 3X-Large sizes. This product is on the lighter side of the weight spectrum, being 3.6 lbs. The color selection is awesome. You can go with standard black, white, matte titanium, gray brushed alloy shades or get a painted helmet with brightly painted designs.
Safety
The LS2 Assault helmet is DOT-certified. Thus, it is designed to protect your head from any impacts in case a motorcycle crash happens. There is also an emergency release system with the DOT-approved quick-release chin strap and a metal buckle, which allows taking the helmet off easily to provide medical first aid.
Lining
TThe multi-density EPS layering adds to the impact-soaking properties in emergency cases. Moreover, the liner is made of technical fabric, which wicks moisture and keeps you cool. You can remove and wash it. You will always feel comfortable wearing this helmet. It feels snug but not tight at first, but the padding will break in quickly. The laser-cut cheek pads are pre-curved to deliver all-day comfort as you take a ride.
Fastening method
This helmet features a ratcheting quick-release closure, which makes it easy to close, lock, and open the strap. The buckle is fully-metal, so it is more durable and reliable. It easily locks the quick-release chin strap, but you can quickly open it to get the helmet off.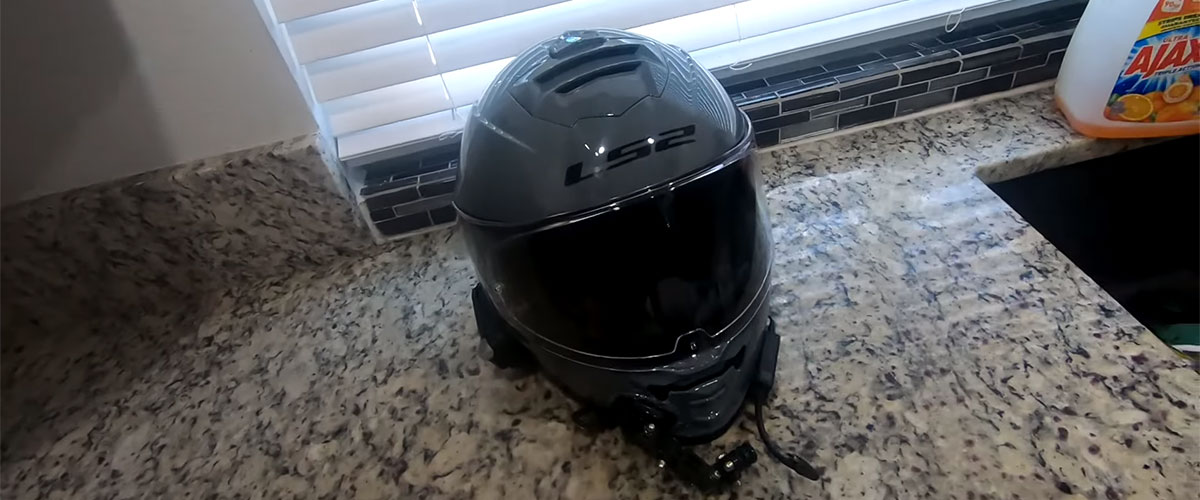 Visors
In terms of vision, the LS2 Assault is a good product. It has a wide eye-port, which supports peripheral vision. The face shield is made of optically correct Class A polycarbonate, which makes the vision clean and provides a fantastic view. It will protect your eyes from UV rays as you hit the road. You can remove the visor to clean or replace it with a new one. There is a twin-shield system with a built-in inner shade drop visor. It is easily accessible and can be dropped or raised even when wearing gloves. The system also has a slot for housing a Pinlock anti-fog lens, which is included, to enable you to see clearly even in foggy weather. The only drawback of the in-built sunshade is its nose hole, which is big enough to let glare come in. But you can fix it by covering it with dark tape.
Ventilation
You will have no issues with the ventilation or suffer from a sauna-like effect when wearing the LS2 Assault helmet. Thanks to large, adjustable ports at the top and on the chin bar, cold air will easily flow in and replace the hot one. Open or close the EPS-ported vents to stay cool and feel comfortable even at high speed. Moreover, the rear spoiler and side vents enable dynamic flow-through ventilation, so you will never get too hot even when the temperature goes pretty high.
Noise
Noise isolation is not the strongest point of this helmet. But when you ride a motorcycle, you rarely expect to have a whisper-quiet experience. You can still hear the wind noise if you ride faster than 50 mph. However, the aerodynamics and stability are at a decent level.
Features
Riding a motorcycle across picturesque landscapes is pleasurable. But when you do it been accompanied by your favorite soundtracks, the satisfaction rate goes insanely high. The LS2 Assault has space to let you use speakers. So, if you have a special playlist for more delightful rides, just grab your speakers, put the LS2 Assault helmet on, and enjoy your journey.