Well-experienced helmet model, O'Neal Sierra II represents the example of brand quality for quite a reasonable price. Benefitted with ABS constructed shell, washable air channeled comfort liner and providing replacement parts as well. It offers you an excellent opportunity to discover the world safely. That is why I am writing this O'Neal Sierra 2 Review. It is a good choice for security, quality, and protection.
Outer shell and design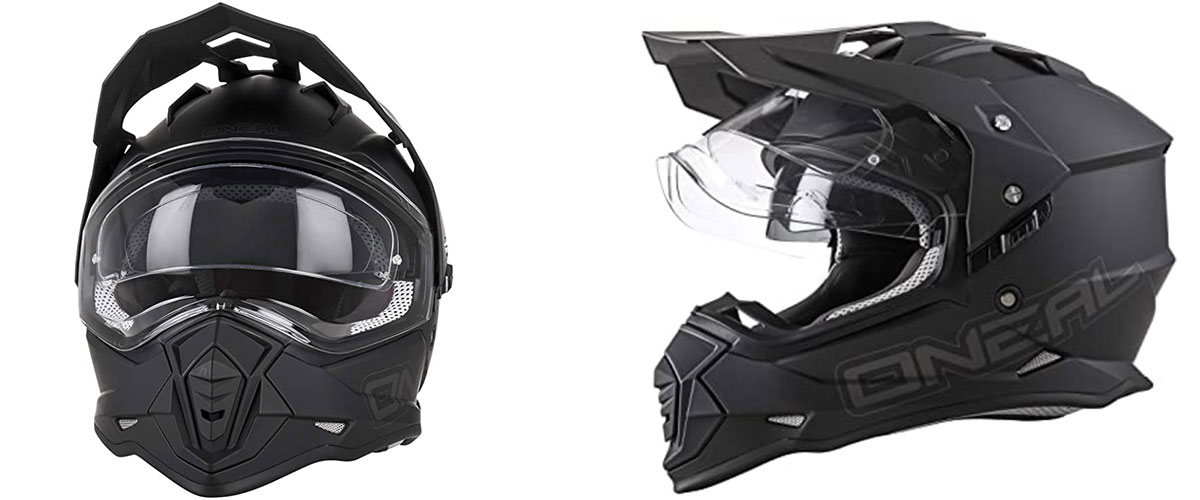 I've tried this exact model and want to say that I am delighted with it. Being a long-life rider, I need to feel comfortable and not get distracted by sweating inside or having headaches due to some unprofessional flaws. In this case, the O'Neal Sierra II helmet serves you faithfully. Its removable and, therefore, washable air channeled liner allows you to feel comfortable. Furthermore, moisture-wicking alongside makes you enjoy the road without any stress. By the way, build quality of excellent level is another advantage of this given item.
The type of helmet with an integrated face shield works for you in all situations. The sizes range from XS to 2XL, comprising X-small, Small, Medium, Large, X-large, and XX-large. That allows you to choose the best helmet for you and your safety.
Presented in classical, suitable for all times colors, this helmet is a good solution if you want to look stylish and neat at the same time. White, black, black and white, slingshot black colors are available. Nothing extra, just old good classics, as well as sophisticated design. What can be better?
Safety
In my O'Neal Sierra II helmet review, I want to emphasize that this exact model meets DOT and ECE 22.05 safety standards. So, you get a worthy thing that meets all the requirements. Crucial point for the consideration, as I regard it.
Lining
Breathing materials and the chance to remove air channeled liner are of immense help. Moreover, the helmet is equipped with a padded chin strap and a double safety lock that stands for your protection and comfort.
Fastening method
Speaking about the last feature, I'd like to mention that the modern double-d safety lock can be seen as more complicated compared to its predecessor, the double-d ring fastener. But don't worry. After you use it for the first time, you will see that it has quicker and easier fastening. And it indeed plays for you, doesn't it?
Visors
What about the visor? O'Neal Sierra II helmet provides an integrated face shield and a shorter peak visor. There isn't any fogging up inside. The airflow is enough in order not to let it in. The good idea was to make a visor replaceable. So, you can not worry about it anymore.
Ventilation
The system of ventilation with its vent holes makes your riding trip comfortable. High air intake mouth vent with screen lets air in. Meanwhile, you won't suffer from the tiny particles of debris because they are not allowed into.
Noise
Another great advantage is in its noiseless construction. It helps you to avoid discomfort while riding. You don't have to use the earplugs or distract yourself from the road. The helmet is very aerodynamic. Its construction surely helps you with the airflow. Again, another big plus for it.
Features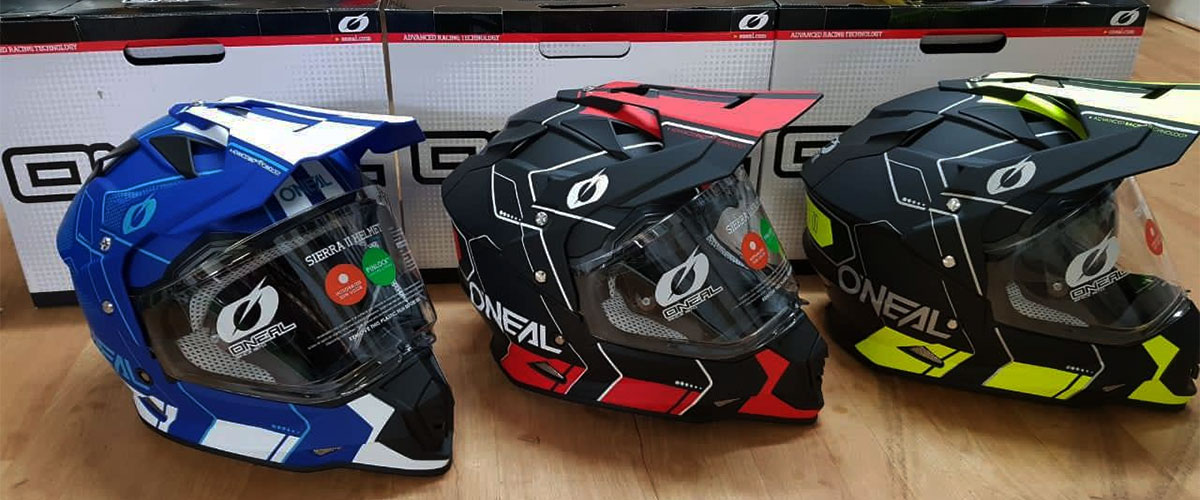 The helmet is compatible with Smart HJC Bluetooth. Hope that my O'Neal Sierra 2 reviews will be helpful for you and your choice. Of course, it also has some disadvantages. For example, its weight is 1590G (50G), which is heavier than other brand-name companies. But it has nothing to do with the benefits you can get from purchasing it. So, O'Neal Sierra 2 helmet is my number one recommendation.
Being the product of a brand name company, this helmet is highly aerodynamic, comfortable, stylish (which is not the most minor point). It can meet all your requirements for a good and professionally made protector with all necessary features. It is worth buying it.
Pros
Enormous range of service types (designed for Street, Enduro, Side by Side and Adventure riding, Bike, Scooter, UTV, Street Bike, Snowmobile, Water Scooter)
The opportunity to replace parts in case you need it, noiseless construction.
Cons
The absence of cutouts for speakers, attention when choosing the right size of the helmet.