Welcome to my Schuberth C3 Pro review, where I analyze a premium motorcycle helmet designed to provide outstanding comfort, protection, and functionality.
With its sleek design and innovative features, this helmet aims to enhance your riding experience. Read on to discover more about the Schuberth C3 Pro helmet and find out if it's the right choice for you.
Outer shell and design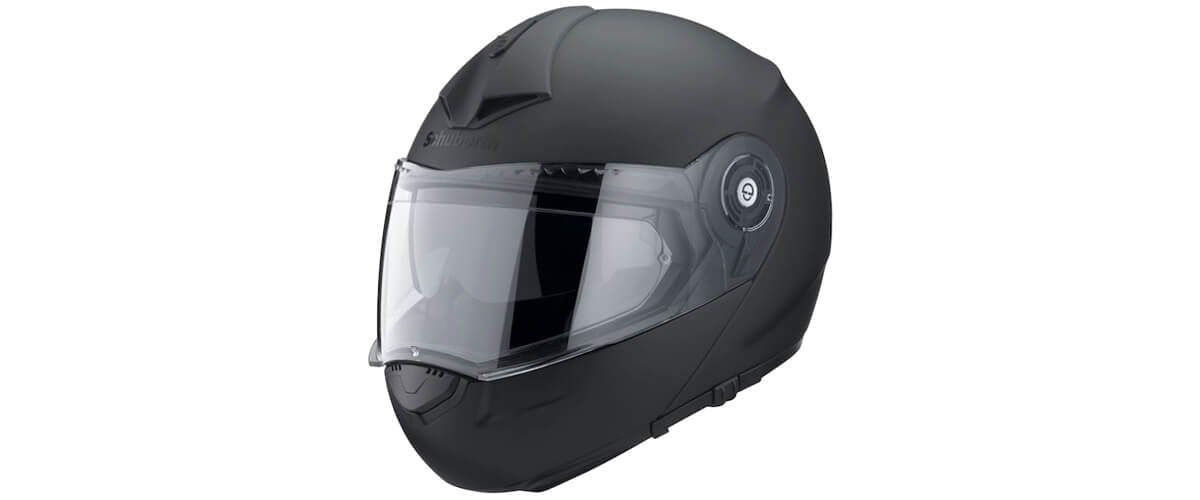 I must say, I'm impressed with Schuberth C3 Pro appearance. The Strong Fiber is top-notch, ensuring durability and safety. This full-face helmet offers excellent protection while maintaining a sleek and aerodynamic profile. The Schuberth C3 Pro helmet is available in the XS, S, M, L, XL, and XXL sizes, so you can find the perfect fit for your head. As for colors, it comes in Matte Black, White, and Silver, giving you options to match your style.
Safety
Safety is my top priority, and the Schuberth C3 Pro delivers in this aspect. One standout feature is its DOT certification, which ensures it meets the rigorous safety standards of the Department of Transportation. Knowing that my helmet has undergone thorough testing and meets these standards gives me peace of mind on the road.
Lining
The interior is completely removable, making it easy to clean and maintain. The lining materials are of high quality, providing a plush and comfortable feel against my skin. I was pleased that the helmet comes with adjustable cheek pads and a skullcap, allowing me to achieve a customized fit that suits my head shape perfectly. The overall comfort level is exceptional, making long rides a breeze.
Fastening method
The closure mechanism is top-notch. It features a double-D ring system that ensures a secure and comfortable fit every time. Adjusting the helmet is a breeze too. Just slide the strap through the rings and pull it tight until it feels snug. The double-D ring closure is reliable and provides peace of mind knowing that the helmet won't come off in case of an accident. Plus, the strap stays securely in place, even during long rides.
Visors
These visors are seriously impressive. Firstly, they are pin-lock-ready, meaning you can easily attach an anti-fog insert for crystal-clear vision, even in challenging weather conditions. The anti-fog protection on these visors is top-notch, ensuring a fog-free ride every time. And let's not forget the inner sun visor, which is a game-changer for those sunny days. Oh, and did I mention the visor seal? It's completely waterproof, keeping you dry during unexpected showers.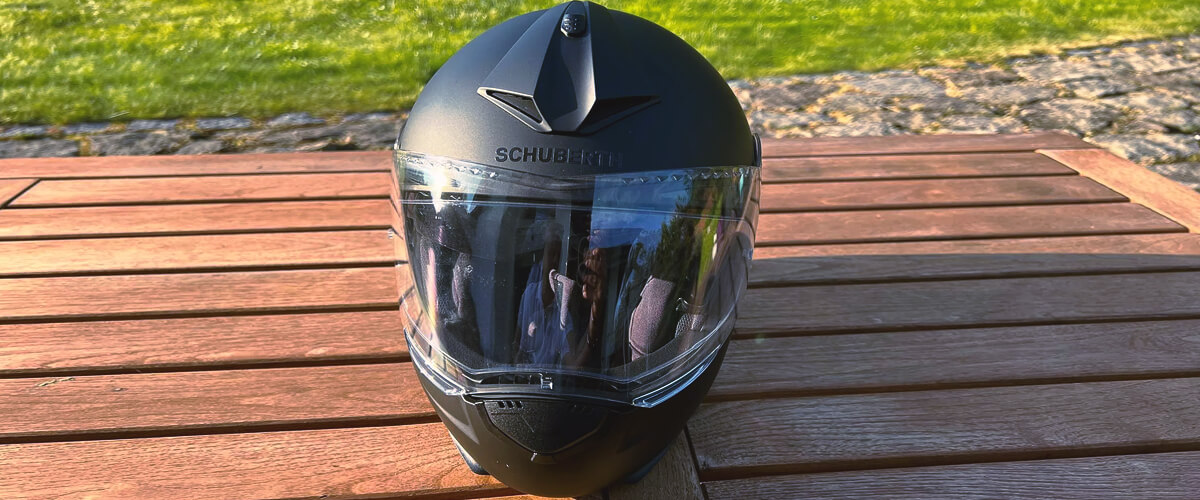 Ventilation
The supply of fresh air is boosted by up to 60% due to the vents' innovative design. What's cool is that the EPS foam liner has multipath channels that work in harmony with the head, chin, and mouth ventilation. Even during scorching summer rides, I felt a cool breeze circulating around my head, keeping me comfortable and sweat-free.
Noise
I was pleasantly surprised by how quiet this helmet is, even at high speeds. The aerodynamic design and advanced noise reduction technology work wonders in keeping those annoying wind noises at bay, allowing me to enjoy a peaceful ride. As for airflow, the ventilation system in the C3 Pro is exceptional. It efficiently channels fresh air through the helmet, keeping me cool and preventing stuffiness.
Features
Another thing that really impressed me about this helmet is its compatibility with the Smart HJC Bluetooth system. It seamlessly integrates with the helmet, allowing you to stay connected on the road. With this technology, you can effortlessly make hands-free calls, listen to your favorite tunes, and even receive GPS directions right in your helmet. It's such a convenient and safe way to stay connected without any distractions.
Key specs
Head shape: intermediate oval.
Safety certification: DOT.
Shell sizes: XS-MD, LG-3XL.
Shell material: S.T.R.O.N.G. fiber.
Weight, kg/lbs: 1.5/3.5.
Pros
Thanks to its plush interior padding and ergonomic design, the Schuberth C3 Pro helmet feels incredibly cool.
This helmet copes well with wind and road noise and in this aspect is one of the best in its class.
Meets the necessary safety standards and really guarantees a high level of protection.
Cons
The C3 Pro is on the expensive side. It's a top-of-the-line helmet, but it might stretch your budget a bit.
The helmet's weight can be noticeable during longer rides, especially if you're used to lighter helmets. It's not a deal-breaker, but something to consider.