As the latest iteration of the legendary RF-1200, the Shoei RF-1400 helmet stands out in the lineup due to its light weight and new noise reduction technology. It provides no wind turbulence or noise while ensuring absolute impact absorption. It is noted for enhanced aerodynamics and ventilation. The helmet's interior is designed to deliver comfort and fit snugly. It makes a perfect blend of ventilation, quietness, comfort, and performance.
Outer shell and design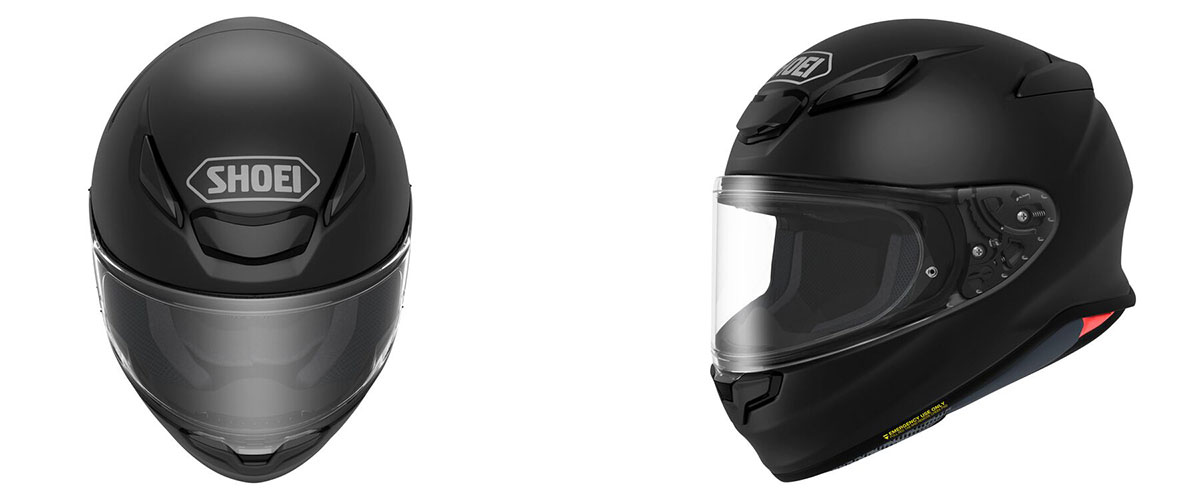 The RF-1400 helmet has taken the best design and shell properties from the RF-1200. The manufacturers worked on some minor drawbacks to deliver a more functional product. This full-face helmet is made according to the proprietary technology, which involves the use of fiberglass and organic fiber. It ensures a strong yet lightweight and flexible construction. You can choose between four sizes (SM, MD, LG, and XL) and six colors (black, matte black, white, basalt gray, yellow, and matte blue). It's weight is around 3 lbs, but the light weight of the item doesn't affect its durability and protection. The compact shell shape provides optimal ventilation and it also contributes to the lightweight of the helmet.
Safety
The RF-1400 helmet meets the SNELL M2020 and DOT ratings, which testifies that you can wear it confidently and be sure it will protect your head even in a severe car crash. Because of the mix of fiberglass and organic fibers, the item's shell is elastic, meaning that it absorbs impacts when you hit any object with the head. There is also a dual-layer of multi-density EPS foam liner to enhance the protective properties of the helmet.
Lining
The helmet's interior is made of the max-dry material, which will keep your head dry by absorbing and dissipating sweat. The interior is fully removable and washable, so you can maintain it in a clean condition effortlessly. The cheek pad is produced of soft multi-layered material to deliver added comfort and enhanced stabilization as you wear the helmet. The great thing is that you can adjust the interior components, which are available in different sizes, for a perfect fit. This item may seem to fit too snugly as you put it on for the first time. But let it sit on your head for around 15-30 minutes, and it will loosen up.
Fastening method
The Shoei RF-1400 helmet features a centrally-located locking mechanism. It may require some time to get adjusted compared to a traditional D-ring, but it will allow you to put it off and take it off quickly when you get used to it. It also distributes the shield forces across both sides evenly. There is an E.Q.R.S. (emergency quick-release system) to enable quick helmet removal in case of emergency.
The greatest advantage of this fastening mechanism is that there is a micro ratchet fastener that enables you to adjust the fit. There is also a standard strap slide on the chin, which is quick and easy to use.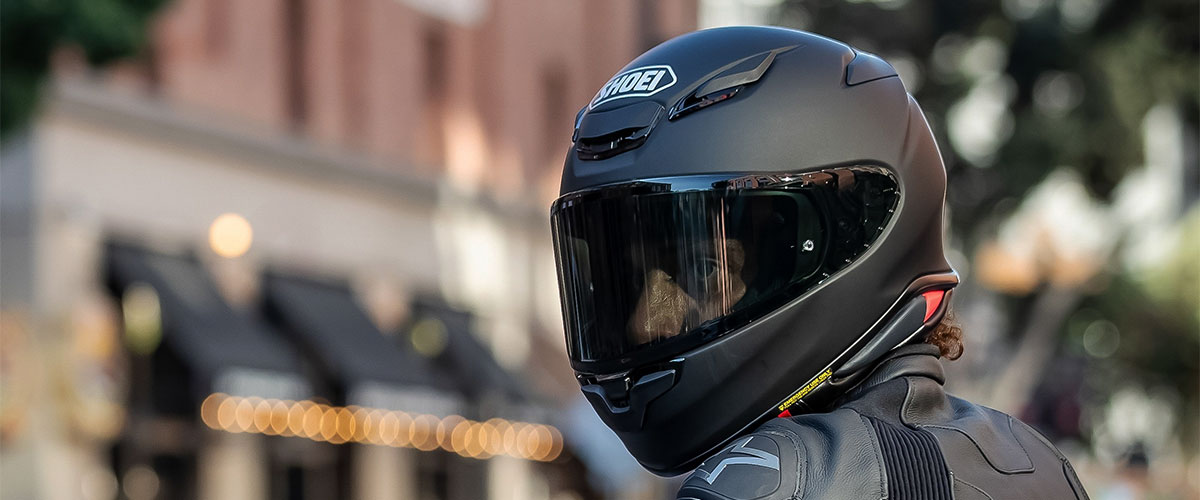 Visors
Thanks to the 3D injection-molded CWR-F2, you will get a distortion-free vision on the road and will protect your eyes from harmful UV rays. The included Pinlock EVO shield is 10% wider, and it is a great aid in foggy conditions. Moreover, airtight window beading maintains visibility even when it rains.
Shoei equipped the helmet with a CWR-F2 base plate system to enable you to change the shield easier and quicker. However, some Shoei RF-1400 reviews say that the visor is hard to open with the lock button, but I had no issues with that, even with the helmet on.
Ventilation
If you hate being sweaty when you take the helmet off, you will appreciate the ventilation system of this product. It has three channels that allow you to manipulate multiple entryways to let air in. I like the fact that they relocated the center/forehead vent, as this also prevents sweating out. There is a redesigned 4-outlet exhaust vent that pushes hot air out so you do not feel like you are in a sauna.
Noise
As you take a ride and wear this helmet closed, it is as quiet as advertised. A special shell design and the new shield system reduce wind turbulence and ensure you do not suffer from wind noise. It is extremely quiet at speeds up to 100 mph. Anyway, I still wear earbuds as I drive, and the only problem is that they tend to fall to the ground as I take the helmet off.
Features
If you don't mind listening to music as you hit the road, the Shoei RF-1400 manufacturers have provided you with an opportunity to put the speakers into speaker pockets. They are pretty deep, but I had issues attaching my Sena 30K. There is also a notch in the pockets in case you have corded speakers.